Future of Finance Advisory Council
The advisory council is composed of a diverse group of experts from finance, education, and the media. It provides oversight for the Future of Finance project and offers independent and strategic advice to CFA Institute staff on the project's areas of focus.

Roger Urwin FSIP
Chair
Global Head of Investment Content, Willis Tower Watson, United Kingdom
Roger Urwin is global head of investment content and advisory director at Towers Watson. Previously, he was global head of its investment practice and worked at William Mercer and Gartmore Investment Management. Mr. Urwin is the author of a number of papers on asset allocation policy and manager selection and serves on the board of the Institute for Quantitative Investment Research and as advisory director to MSCI. He holds a master's degree in applied statistics from Oxford University and has qualified as a fellow of the Institute of Actuaries.
Elizabeth Corley CBE, FSIP
Elizabeth Corley was CEO of Allianz Global Investors, initially for Europe and then globally, from 2005 to 2016. She continued to act as an advisor to the company in various capacities until the end of 2019. Ms. Corley was previously at Merrill Lynch Investment Managers (formerly Mercury Asset Management), Coopers & Lybrand, where she was a consulting partner, and at Sun Alliance.

She is a non-executive director of Pearson plc, BAE Systems plc, and Morgan Stanley Inc.

She is chair of the Impact Investing Institute; a director of the Green Finance Institute; serves on the investment committee of the Leverhulme Trust; is a member of the CFA Future of Finance Council, AQR Asset Management Institute, the Committee of 200, and the 300 Club.

As well as being a trustee of the British Museum, Ms. Corley is a Fellow of the Royal Society of Arts and is a published author of crime thrillers. She was awarded a CBE in January 2015 and a DBE in June 2019 for services to the economy and financial services.

In 2016 Ms. Corley received an honorary doctorate from the London Institute of Banking and Finance (formerly the IFS University College) and in June 2019 she was made an honorary fellow of the London Business School.
Daryn Dodson is founder and managing director of Illumen Capital, an impact fund of funds that seeks to increase gender and racial equity within financial markets. Previously, he led the Calvert special equities program as a consultant to the board, and he served as director of university and corporate partnership for The Idea Village. Mr. Dodson is co-author of published research examining the influence of race in the financial judgements of asset allocators. He currently serves on the board of directors for Ben and Jerry's. He holds an MBA degree from the Stanford Graduate School of Business, where he serves on the Dean's Management Board, and an A.B. from Duke University.

Robert Jenkins FSIP
Member of CFA Society United Kingdom
Robert Jenkins, FSIP, is a former banker, fund manager and policy maker. He is currently a teacher, board director and public policy advocate. Mr. Jenkins spent 16 years running bank trading rooms followed by 18 years leading asset management organizations. At Citibank he headed trading and sales in Dubai, Bahrain, Switzerland, and Japan. In 1992, Mr. Jenkins moved from the sell side to the buy side. He served as Chief Investment Officer and Head of the asset management business of Credit Suisse in Japan and later Chief Operating Officer for Credit Suisse Asset Management's activities in the UK, Central and Eastern Europe. In 1997, he moved to F&C Asset Management, plc where he served for 12 years – first as CEO and then as Chairman. From 2009 until his appointment to the Bank of England, he was CEO and Managing Partner of Combinatorics Capital, a NY based global-macro investment partnership. Mr. Jenkins Chaired the Investment Association of the UK and co-Chaired, together with the Chancellor, a high-level group focusing on the future of the asset management industry in Britain. He served on the UK's Takeover Panel and as a founding member of the Financial Policy Committee of the Bank of England. He has Chaired CFA Institute, was founding Chair of the AQR Asset Management Institute, a Senior Advisor to CVC Capital and a Senior Fellow at Better Markets.

Mr. Jenkins is currently Adjunct Professor, Finance at London Business School where he teaches investment management. He is a member of the Supervisory Board of NN Group, Netherlands where he serves on the Risk and Audit Committees. He recently joined CFA Institute's Future of Finance Advisory Council. He attended university in France, Italy and the United States.

Angelien Kemna is a non-executive director and member of the audit committee at AXA Group. Previously, she was chief finance and risk officer at APG Group and formerly served as CEO of ING Investment Management Europe. Ms. Kemna was also endowed professor of corporate governance at Erasmus University Rotterdam. She serves on the investment board of Railpen, the investment manager of the U.K. Pension fund RPMI, and she has served as vice-chairman of the supervisory committee of AFM, the Dutch financial industry regulator appointed by the Ministry of Finance. Ms. Kemna has held several other positions on the boards of Duisenberg School of Finance, Child and Youth Finance International, and the supervisory board and audit committee of University of Leiden. She holds an MSc degree in operations research and a PhD degree in finance from Erasmus University Rotterdam.


Mark Lazberger, CFA, is the former chief executive officer for Colonial First State Global Asset Management and oversaw more than $160 billion in funds and assets under management across equities, debt, infrastructure, and property. Prior to joining CFSGAM, Lazberger was president, international, and executive vice president of State Street Global Advisors (SSgA). Before this, he was head of international businesses, president and CEO of State Street Japan, and a Principal and regional managing director of SSgA's businesses in Japan and Australia. Lazberger has a Bachelor of Commerce from the University of Western Australia, earned the Chartered Financial Analyst designation, and was a member of the Board of Governors of CFA Institute. He is also a director of the Sydney Theatre Company.
Virginie Maisonneuve, CFA, is Global CIO for Equity at Allianz Global Investors. She was formerly chief investment officer at Eastspring Investments, the Asian asset management business of Prudential plc, where she was responsible for all asset classes, was a member of the executive committee and the board. With more than 30 years of global asset management experience, Ms. Maisonnueve has also worked for PIMCO as managing director, chief investment officer of equities. Prior to joining PIMCO, she served as head of global equities, director, and portfolio manager at Schroders.

Ms. Maisonneuve has also worked at a number of major asset management firms, including Clay Finlay, State Street Research, Batterymarch, and Martin Currie. She achieved a strong track record as a long-term investor in managing institutional and retail mandates across global, European, emerging market, and Asian equities, becoming one of the first investors to launch a China equity fund in the United States. While managing funds directly, Ms. Maisonneuve was a top-rated fund manager and was named as one of the top women in finance in Europe from 2008 to 2014. In 2014, she was selected by industry members for Money Management Executive's inaugural Top Women in Asset Management Awards.

Ms. Maisonneuve served as the chair of the CFA Society UK Gender Diversity network from 2015 to 2016 and as a member of the advisory council of the International Crisis Group. She is also a member of the CFA Institute Future of Finance Advisory Council. Ms. Maisonneuve holds a bachelor's degree in political economics from the People's University, Beijing, a master's degree in Mandarin Chinese from Dauphine University in Paris, and an MBA from the Ecole Superieure Libre des Sciences Commerciales Appliquees.
Hiro Mizuno
UN Special Envoy on Innovative Finance and Sustainable Investments
Hiromichi Mizuno is the United Nations Special Envoy on Innovative Finance and Sustainable Investments and a member of the board of the PRI (Principles for Responsible Investment) Association. He is a financial executive who previously served as executive management director and chief investment officer at GPIF (Government Pension Investment Fund of Japan). Mr. Mizuno also worked for Coller Capital and Sumitomo Trust & Banking Co. He works in various capacities to promote long-term and environmental, social, and governance investment: member of the World Economic Forum's Global Future Council; special adviser for the Milken Institute; member of the CFA Institute Future of Finance Advisory Council; co-chair of the One Planet Lab TCFD Work Stream; leader for the B Team; member of the Global Business Coalition for Education Advisory Board; external board member for Tesla; and member of the Danone S.A. Mission Committee. He has served as an adviser to the Office of the President of the University of Tokyo, a guest professor at the Osaka University Graduate School of Medicine, executive in residence and a Global Leadership Council member at Oxford University's Saïd Business School, an executive fellow at Harvard Business School, a visiting fellow at Cambridge Judge Business School, and a senior fellow at Kellogg School of Management.
Ashby H. B. Monk PhD
Executive Director, Global Projects Center, Stanford University
Ashby Monk is the Executive Director of the Stanford Research Initiative on Long-Term Investing. Outside of academia, he is the Head of Research at Addepar and has co-founded several companies that help investors make better investment decisions (e.g., FutureProof, NetPurpose, D.A.T.A., and Long Game Savings). He is the co-author of The Technologized Investor and is a member of the CFA Institute's Future of Finance Advisory Council. He was named by CIO Magazine as one of the most influential academics in the institutional investing world. He received his Doctorate in Economic Geography at Oxford University and holds a Master's in International Economics from the Universite de Paris I - Pantheon Sorbonne and a Bachelor's in Economics from Princeton University.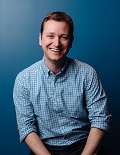 Jonathan B. Stein, CFA, is CEO and founder of Betterment. With experience from his career of advising banks and brokers on risk and products, he founded Betterment in 2008. Mr. Stein passed the Financial Industry Regulatory Authority (FINRA) Series 7, 24, and 63 exams. He is a graduate of Harvard University and Columbia Business School.

Alison Tarditi
Chief Investment Officer, Commonwealth Superannuation Corporation
Alison Tarditi is the chief investment officer of the Australian Commonwealth Superannuation Corporation (CSC), which manages the pension assets of Australian Commonwealth Government civilian employees and members of the Defence forces. Prior to this position, Alison was the director of equity strategy for Citigroup in Australia; the head of research and quantitative asset allocation strategies for BT Asset Management, co-managing TAA products for domestic and international clients for the previous six years; and the head of financial conditions within the Economic Research and Analysis Department of the Reserve Bank of Australia.
Alison has been the chairman of the long-term investing and infrastructure councils for the World Economic Forum (WEF) since 2014 and is currently co-chair of the WEF's Long-term Investor Council. She has a first-class honours degree and university medal from James Cook University and a master of science from the London School of Economics, both earned under scholarships from the Reserve Bank of Australia.