In May 2021, CFA Institute launched the SPAC Working Group (SWG) to examine the surge in U.S. public listings of special purpose acquisition companies (SPACs) and its implications for investor protection, capital formation and market integrity.
Comprising leading U.S. market participants and experts, as well as international observers from the EMEA and APAC regions, the group is charged with exploring the re-emergence of SPACs as a way to go public and considering whether and how the SPAC structure can be improved upon for the benefit of investors, companies and market integrity. Specifically, the group will examine the benefits and risks of the SPAC path; the quality and completeness of disclosure provided throughout the SPAC lifecycle; and due diligence obligations of key SPAC participants. The members' work will also be informed by presentations from guest speakers and SPAC data providers. CFA Institute plans to publish a report on the group's findings, along with any policy recommendations, in early 2022.

Jocelyn Arel Goodwin Procter LLP
Partner
Jocelyn Arel is a partner in Goodwin's Technology Companies practice and leads the firm's Special Purpose Acquisition Companies ("SPAC") practice, Jocelyn has nearly two decades of SPACs transactions under her belt and is known for her innovative work for clients ranging the private equity, life sciences, technology, financial services and real estate industries.

She advises clients in all aspects of the SPAC lifecycle, including the initial public offering ("IPO") process; the business combinations or "SIPO transactions"; and structing the debt and equity financing transactions that are often needed to facilitate the closing of SIPO transactions. In addition to her extensive knowledge of the legal issues related to SPACs, Jocelyn has a deep understanding of business, financial and marketing issues that affect the success of SPACs.


Amy Borrus Council of Institutional Investors (CII)
Executive Director
Amy Borrus became executive director of the Council of Institutional Investors (CII) in July 2020. She joined CII in 2006 as deputy director and was interim executive director in 2015-2016. She serves on the boards of the CII Research and Education Fund and the Sinai Assisted housing Foundation. She also serves on the Best Practice Principles Oversight Committee, which will monitor principles underpinning services of leading proxy advisory firms.

Prior to CII, she was a correspondent for Businessweek magazine for more than 20 years. Her journalism career included multi-year assignments in London, Tokyo and Washington, D.C. She earned an MSc. in International Relations from the London School of Economics and a B.A. in History and English from the University of Pennsylvania.

Joseph Brady North American Securities Administrators Association (NASAA)
Executive Director
Joseph Brady, Executive Director, joined the North American Securities Administrators Association, Inc. ("NASAA") in 2005 as associate counsel. In 2011, he was appointed General Counsel and in May 2015 was named as NASAA's Executive Director. NASAA members include the state securities regulators in the U.S., provincial and territorial securities regulators in Canada, and the CNBV of Mexico.

As Executive Director, Mr. Brady is responsible for oversight of NASAA's professional staff who work closely with NASAA members in carrying out the Association's century-old mission of investor protection. During his time at NASAA, Mr. Brady's responsibilities have included supporting NASAA's representative on the Financial Stability Oversight Counsel, preparing and reviewing amicus briefs, supporting rulemaking by various committees including the NASAA Broker/Dealer and Investment Adviser Section Committees, and participating in initiatives carried out by NASAA's CRD Steering Committee.

Prior to joining NASAA, Mr. Brady served as chief counsel to the Securities Division of the Mississippi Secretary of State. In this role he managed enforcement cases brought by the division and represented the Secretary of State in matters before state courts and administrative tribunals.

Mr. Brady is admitted to the bars of Mississippi (inactive) and the District of Columbia and is a graduate of the Mississippi College School of Law and the University of Southern Mississippi.

Ward Davis G Squared Ascend
CEO
Ward Davis is the Chief Executive Officer of G Squared Ascend. Mr. Davis joined G Squared in July 2019, bringing nearly three decades of public equity market research and portfolio management experience to the organization. He has led several investments at G Squared with emphasis on certain Mobility 2.0/Logistics and Online Marketplace sectors.

Mr. Davis holds extensive proficiency in evaluating business plans, appraising management teams, dissecting industry competitive dynamics and scrutinizing financials of publicly traded companies across a multitude of consumer and technology sectors. Over a 26-year career as an equity analyst, portfolio manager and business founders, Mr. Davis successfully led investment management organizations and teams through a multitude of business and market cycles. Additionally, over this time he evaluated and participated in hundreds of initial public offerings.

Prior to joining G Squared, Mr. Davis was the Founder and Chief Investment Officer of Caerus Investors, a hedge fund focused on the broad consumer sector that launched in 2009. From 2002 to 2009, he was the co-Founder and co-Chief Investment Officer at Trivium Capital, a hedge fund focused on technology and consumer equities. From 1998 to 2002, Mr. Davis was Managing Director at Chilton Investment Company where he headed the consumer sector team. He also served stints at Zweig DiMenna Associates and Massachusetts Financial Services as a senior equity analyst. Prior to his career in investment management, Mr. Davis spent five years at Matsushita Electric Industrial and was the first US employee working within the finance department at the company's headquarters in Osaka, Japan.

Mr. Davis holds an MBA from The Tuck School at Dartmouth College and a BA in East Asian Studies from Washington and Lee University.

Jennie Dong NYSE
Head of SPACs
Jennie Dong is Head of SPACs in NYSE's Capital Markets Group. She is responsible for leading new business development and execution for both SPAC IPOs and business combinations. She advises SPAC sponsors and their advisers from inception through the business combination, with a focus on NYSE support through the full lifecycle. Prior to joining the NYSE, she held various roles in investment banking where she advised clients on equity financing.

John Griswold Commonfund Institute
Former Executive Director
As former head of Commonfund Institute, John Griswold directed investor education and market research activities for Commonfund, a nonprofit investment management company. Mr. Griswold joined Commonfund in 1992. After founding the Commonfund Institute in 1999 he initiated and supervised the Commonfund Benchmarks Studies of the performance of educational endowments, foundations, operating charities, and healthcare institutions which collectively survey the investment performance and practices of hundreds of nonprofit institutions annually.

In addition, he has spoken at numerous nonprofit and investment industry conferences in the U.S., Europe, Asia, and Canada. He retired from Commonfund at the end of 2016. Mr. Griswold has authored articles and book chapters on endowment management, board governance, and the management of investment committees. He has lectured at the annual Pension Trustee Workshop organized by the Council of Institutional Investors and CFA Institute.

Mr. Griswold is a graduate of Yale University and attended the Columbia University Graduate School of Business. He has served on many boards and is currently a member of several nonprofit boards, including the board of trustees The Boys and Girls Clubs of America, the Greenwich Roundtable (chair), and Grab the Torch. He is a board member of three for-profit startup firms: The Herbst Group (Chairman), Modern Guild, and HR Moneyball.

Edward Hackert is a Partner in the Assurance Services division of Marcum LLP. He has more than 25 years experience working with public and private companies in the areas of accounting, auditing, advisory services, corporate taxation, mergers and acquisitions, capital financing transactions and business restructuring. He has developed a reputation for successfully guiding clients through the intricacies of complex accounting and reporting issues; closing mergers, acquisitions and capital financing transactions; and completing business restructuring cases.
Mr. Hackert is also a key Partner of the Firm's National Transaction Services Practice Group. He provides due diligence, deal structuring and buy-side representation services that help clients identify and minimize critical financial risks. His findings often benefit clients through final deal negotiations and structuring opportunities.
Mr. Hackert primarily works with mid- to small-cap companies involved with mergers and acquisitions and capital financing transactions. He also advises private companies going public on capital raising strategies, reverse mergers, initial public offerings and the securities registration process. Mr. Hackert is often involved in the Firm's initiatives to provide exception client services and has significantly contributed to the implementation of policies for the effective handling of derivative financial instruments and FIN 48 and best practices for '34 Act Filings. In addition, he was one of the select few who participated in Marcum's Emerging Leadership Program, a top-level training program. Mr. Hackert joined the Firm in 2004.

Vahan Janjigian PhD, Greenwich Wealth Management
CIO, Greenwich Wealth Management; member, CFA Institute Corporate Disclosure Policy Council
Vahan Janjigian is Chief Investment Officer at Greenwich Wealth Management LLC, former Editor of the Money Masters Stock Report investment newsletter, a former Forbes magazine columnist, and former Editor of the Forbes Special Situation Survey. He is author of Even Buffett Isn't Perfect and co-author of The Forbes/CFA Institute Investment Course.

Janjigian previously served on the faculties of several universities including the University of Delaware, Northeastern University, the American University of Armenia, and Boston College. He received his B.S. from Villanova University, and his MBA and Ph.D. from Virginia Tech.


Benjamin Kwasnick SPAC Research
Founder
Benjamin Kwasnick has over 15 years of experience as a principal investor in US public equity markets, with a focus on SPACs, special situations, merger arbitrage, and other event-driven strategies. He is the founder of SPAC Research, an independent data service focused on US-listed Special Purpose Acquisition Companies. SPAC Research provides custom data solutions and analysis on the SPAC space, as well as a comprehensive data set and synopsis of all material events throughout each SPAC's life cycle.

Ada Litvinov Government of British Columbia
Senior Economist, Government of British Columbia; Chair, CFA Institute Capital Markets Policy Council
Ada Litvinov began her career in the investment industry in 2001, after graduating with a B.Comm degree in Finance. Starting first in wealth management, then making a move to the buy side, she gained her CFA designation in 2005. She then joined Mawer, an award-winning independent investment management firm in Calgary, where she worked in both equity and fixed income investments until moving to the West coast in 2011.

At British Columbia Investment Management, one of the largest pension plans in Canada, she managed public equity investments across the globe on behalf of British Columbia's public sector pension clients. In 2018, Ada joined BC Public Services as a Senior Economist, providing expert advice and analysis in the provincial government. She previously served on the Board of Directors of CFA Society Calgary and chaired the Canadian Advocacy Council, receiving the CFA Institute Volunteer of the Year award in 2014 for her accomplishments as Chair of the Council. After moving to Victoria, she served on the Board of Directors of the Victoria CFA Society form 2013 until 2016. After leaving the CAC in 2016, Ada joined the CFA Institute Capital Markets Policy Council, where she has been an active contributor ever since.
Michael Ohlrogge NYU School of Law
Assistant Professor of Law
Michael Ohlrogge is an assistant professor of law at New York University School of Law. He is co-author of the recent and influential paper "A Sober Look at SPACs" the findings of which have been widely covered in publications such as The Economist, The New Yorker, The Wall Street Journal, The Financial Times, The New York Times, and many other venues.

Professor Ohlrogge teaches and researches in the areas of corporate finance, banking, and bankruptcy law. He holds a JD from Stanford Law School, and a PhD from Stanford University's Department of Management Science and Engineering, with a concentration in finance and economics.

Jay Ritter PhD, University of Florida Warrington College of Business
Joseph B. Cordell Eminent Scholar
Since 1996, Jay R. Ritter has served as the Joseph B. Cordell Eminent Scholar in the Department of Finance at the University of Florida. Prof Ritter is known as "Mr. IPO" for his work on initial public offerings. During 2014-15, he served as president of the Financial Management Association. He received his BA, MA, and PhD (1981) degrees in economics and finance from the University of Chicago.

Research Interests include: Initial Public Offerings, Asset Pricing, Valuation, Investment Banking, Capital Structure He has written extensively on SPACs and IPOs.

James Ryans Social Capital
CFO
James Ryans, CFA, is the Chief Financial Officer of Social Capital, as well as for six SPACs currently sponsored by Social Capital. He is also a professor of accounting at London Business School. Mr. Ryans was previously an Independent Director at Virgin Galactic Holdings, Inc., an Independent Director at Social Capital Hedosophia Holdings Corp. I and Social Capital Hedosophia Holdings Corp. III.

He received his undergraduate degree from The University of Waterloo, an MBA from the University of Michigan and a doctorate from the University of California, Berkeley. He is a member of the CFA Society of the UK.

Rajiv Shukla Alpha Healthcare Acquisition Corp
Chairman and CEO
Rajiv Shukla has an extensive track record of buyouts and equity investments spanning over twenty years. He has served as Chairman & CEO of two Nasdaq-listed Special Purpose Acquisition Companies (SPACs): the first SPAC acquired DMTK which is one of the most successful healthcare SPAC transactions of all time. The second SPAC is in the process of closing on the acquisition of Humacyte, an Industry leader in bioengineered human tissues for applications exceeding $150 billion per annum.

Earlier in his career, Rajiv led global M&A for Pfizer R&D where he was involved with nearly $65 billion in acquisitions and then subsequently worked as a hedge fund PM at Morgan Stanley and a private equity investor at CVCI before leading a 4000-person team at a leading publicly listed engineering company as CEO. Rajiv has a Masters in Healthcare Management from Harvard University and a Bachelors in Pharmaceutics from the Indian Institute of Technology.

Karen Snow NASDAQ
Senior VP, Head of East Coast Listings and Capital Services
Based in New York, Karen Snow, Senior VP, Head of Each Coast Listings and Capital Services, Nasdaq, leads the strategic direction to attract new company listings and grow Nasdaq's IR Intelligence business. Karen brings a unique perspective to our team that is instrumental in solidifying Nasdaq's close partnership with companies as they look to successfully raise capital in the public market.

Her deep experience and knowledge of the investment community is a tremendous asset as Nasdaq continues to reignite the U.S. capital markets by proactively addressing challenges faced by companies seeking to go public.

Karen joined Nasdaq in December of 2018 after 18 years at Credit Suisse, where she was most recently the Head of NY Equity Sales and Managing Director, leading a team of 20 executives in diverse areas such as Strategic Planning, Account Management, Training & Development, and Compliance. In addition to her 13 years in Equities at Credit Suisse, Karen spent 5 years in investment banking where she worked on multiple IPOs, High Yield Financings, Bankruptcies and M&A situations. Karen received her BS with honors from Babson College and her MBA from the McDonough School of Business at Georgetown University. She is a Trustee of the Packer Collegiate Institute, and as also on the board of the Brooklyn Bridge Park Conservancy.
Maureen Thompson Certified Financial Planner Board of Standards (CFP Board)
VP of Public Policy
As Vice President of Public Policy for the CFP Board, Maureen Thompson works to advance the mission of CFP Board by advocating its public policy positions before Congress, the executive branch of the federal government, state legislatures and other state governmental offices.

Prior to coming to CFP Board in 2017, Maureen was known around Washington, D.C. and nationally as a champion for consumers and investors. She was often cited by policymakers and the media as a highly-regard advocate for working families, the elderly and other groups that do not often have a voice on Capitol Hill or in the White house. Previously, Maureen was a senior principal in The Hastings Group for over 26 years. There she built a highly successful government relations and coalition building practice and was involved with a wide-variety of high-profile public policy issues including the Dodd-Frank Act and bankruptcy reform. She also led and managed the Save Our Retirement coalition of 75 organizations in support of the Department of Labor's fiduciary rule to protect American retirement savers from conflicts of interest.

Prior to founding The Hastings Group, Maureen served as a legislative and policy adviser to the North American Securities Administrators Association (NASAA), working on a variety of financial services reforms to benefit the American public. Maureen is a Phi Beta Kappa graduate of Skidmore College, earning Bachelor's degrees in history and government.

King Au CFA, Financial Services Development Council
Executive Director
King Au, MH, a 30+ years financial industry veteran, is Executive Director of Financial Services Development Council (FSDC). Dr. Au was named CEO of the Year in HK by Asia Asset Management in 2012 to 2014 and was awarded the Medal of Honor by the HKSAR Government in 2008 for his valuable contributions to the securities and asset management industry.

He was also the Chairman of the HK Securities and Investment Institute from 2006 to 2008 and the Chairman of the HK Investment Funds Association in 2004/2005. Dr. Au received his BA in Physics from the University of Oxford and PhD in Theoretical Particle Physics from Durham University.


Edoardo Carlucci Better Finance
Research & Policy Officer
Edoardo Carlucci is Research and Policy Officer at Better Finance. He obtained his Bachelor degree in Economics, Finance and Management with Law at Sapienza University of Rome, with a thesis on "Shareholding and Interlocking Directorates in the Italian Corporate Governance". In 2014, he graduated at the ULB University obtaining the Master Degree in European Studies with Economic Specialization. He wrote an analytical thesis on the "Fragmentation of the European Financial Markets".

He previously worked in the European Institutions and Civil Society Organizations dealing with various aspects of economic issues and policies such as EU Internal Market, EU Competition Policies, Public Procurement and SMEs. He also worked on research projects and analysis as European Economic Forecasts. At Better Finance, Edoardo is responsible for various policy and research areas such as Sustainable Finance, Fintech, Financial Reporting and Corporate Governance.


Daryl Liew CFA
Head of Portfolio Management, SingAlliance
Daryl is a Singaporean with more than two decades of experience in the wealth and investment management industry.
He started his career in 2002 with Providend, a Singapore independent financial advisory firm, managing clients' investment portfolios before eventually taking on the role of Chief Investment Strategist.
In 2010, Daryl joined REYL Singapore, a subsidiary of the independent Swiss banking group REYL & CIE, as Head of Portfolio Management and Chief Investment Officer. He was responsible for managing the investment portfolios for REYL's Singapore-based clients and providing Asian coverage for REYL & CIE's private banking investment team based in Geneva.
Daryl graduated from the National University of Singapore with a Bachelor of Law and was called to the Singapore Bar. He holds an MBA, majoring in Finance, from the Asian Institute of Management in the Philippines. Daryl is a CFA charterholder and an active volunteer with CFA Singapore, where he co-chairs the Advocacy Committee. In addition, Daryl is also a member of the SGX Listings Advisory Committee.

Rainer Riess Federation of European Stock Exchanges (FESE)
Director General
Rainer Riess is Director General of FESE and an Independent Advisor to exchanges and financial services companies with more than 30 years of experience in the global exchange industry. He is the Vice Chair of the Securities and Markets Stakeholder Group (SMSG) which provides ESMA with opinions and advice on its policy work.

He was Senior Independent Director in the Supervisory Board of the Moscow Exchange, heading over the years the Audit, Remuneration and Nomination as well as the Strategy Committee. He served for many years as Vice Chairman of the Board of the Frankfurt Stock Exchange and was responsible for the cash market business of Deutsche Börse AG. During his tenure at Deutsche Börse he created and managed markets, drove changes in the European corporate governance and accounting practice, financial market regulation and supervision of market player. Major initiatives include running the cash market in a competitive MiFiD environment and financial market crises, the creation of DTB Deutsche Terminbörse/Eurex, developing European primary markets (Neuer Market, indices, corporate governance and regulation), launch of the Xetra electronic trading system and the CCP as well as the creation of the European ETF and structured products markets.

He is a Member of the Board of Trustees of the English Theatre Frankfurt and several charitable organizations. He holds a Master in Economics from Johann Wolfgang Goethe- University in Frankfurt and received an MBA from the University of Miami as a Fulbright Scholar.

Paul Andrews
Managing Director for Research, Advocacy, and Standards, CFA Institute
Paul Andrews oversees the strategic direction and leadership of the Research, Advocacy, and Standards function at CFA Institute, where he seeks to position the organization as an innovator and thought leader in investment management. Previously, he served as Secretary General of the International Organization of Securities Commissions (IOSCO) for two terms. Mr. Andrews revamped the strategic direction of IOSCO and oversaw the development of numerous global standards, recommendations, and principles. Mr. Andrews also served as vice president and managing director, international affairs, at the Financial Industry Regulatory Authority (FINRA), where he directed the organization's international engagements and worked closely with key regulators and regulatory bodies worldwide, including IOSCO. In addition, he worked at the US Securities and Exchange Commission, where he worked in the Division of Market Regulation and the Office of the General Counsel. Mr. Andrews has also worked in private legal practice. He is a graduate of the Catholic University School of Law and Villanova University.


Kurt Schacht JD, CFA
Head of Advocacy, CFA
Kurt N. Schacht, JD, CFA, is Head of Advocacy for CFA Institute. He is responsible for all aspects of policy advocacy, regulatory affairs and legislative outreach, focused on advancing investor protection, financial market transparency and fairness. Kurt serves on a range of stakeholder advisory groups engaged on investment management policy issues and was the former chair of the SEC's Investor Advisory Committee.

Prior to joining CFA Institute Kurt served as Chairman of the Investor Advisory Committee for the U.S. Securities and Exchange Commission. He has been involved in the investment management business since 1990, serving as chief operating officer for a retail mutual complex in White Plains, NY, general Counsel and COO for a Manhattan based hedge fund, and as chief legal officer for the State of Wisconsin Investment Board (SWIB) in Madison, WI.

Karina Karakulova
Sr. Manager for Capital Markets Policy AMER
Karina Karakulova, Senior Manager for Capital Markets Policy, leverages her prior experience in government affairs, public policy and investment management (Series 7, 66) to help formulate policy positions, engagement, and research that advance market integrity, investor protection and industry professionalism. Karina holds a master's degree in financial mathematics from the Johns Hopkins Whiting School of Engineering and bachelor's degrees in economics and mathematics from St. Mary's College of Maryland. She is the author of the weekly DC Policy Corner newsletter.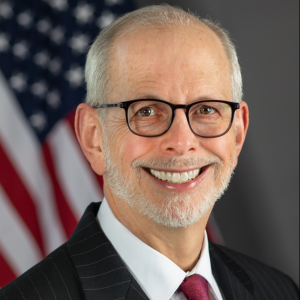 Stephen Deane CFA
Senior Director, Legislative Outreach, Americas Capital Markets Policy
Stephen Deane, CFA, is Senior Director, Legislative Outreach and Capital Markets Policy for the Americas, at CFA Institute. Stephen also serves as Chair of the Markets Advisory Council of the Council of Institutional Investors. He joined CFA Institute in 2020 after more than nine years at the US Securities and Exchange Commission (SEC). He worked in the SEC Office of the Investor Advocate since its inception in 2014, where he helped to build out the office and served as principal liaison to the Investor Advisory Committee. He previously worked at MSCI, Institutional Shareholders Service (ISS), and in international development.