Audit and Finance Committee
The purpose of the Audit and Finance Committee (the "Committee") is to assist the Board of Governors (the "Board") in the fulfillment of its functions with respect to CFA Institute's financial statements, financial condition by:
Overseeing CFA Institute's financial and audit systems for financial integrity.
Overseeing CFA Institute's process for monitoring compliance as it relates to financial integrity.
Evaluating the independence and qualifications of the independent auditor.
Governance standards are ultimately determined by US Virginia State law and corporate codes, but recognizing the prominence of the organization as a professional body, and the expectations of members and other stakeholders, other best practice enhancements to governance and disclosure are followed where practicable.
The Committee's role is one of oversight. Management is responsible for preparing the financial statements. The independent auditor is responsible for auditing the annual financial statements. The Board and Committee recognize that management, including the independent auditor, have more time, knowledge and detailed information about the organization than do Committee members. The Committee therefore relies on the reviews and reports provided by management, and does not provide any expert assurance as to the financial statements or any certification as to the work of any auditor. As appropriate, the Committee may challenge the reviews and reports to enhance the organization's overall risk management.
Contact the Audit and Finance Committee

Geoffrey Ng CFA
Chair
Director, Strategic Investments, Fortress Capital Asset Management
Member of CFA Society Malaysia
Geoffrey Ng, CFA, is a director at Fortress Capital Asset Management, a Pan-Asian investment management company. He has over two decades of investment management and leadership experience. Previously, Mr. Ng served as chief executive officer and executive director at Hong Leong Asset Management; senior vice president, global emerging markets, at Dubai Investment Group; and chief investment officer at Pacific Mutual Fund. Mr. Ng is the independent non-executive chairman of Kronologi Asia Berhad, where he previously served as an independent non-executive director and is a member of the Audit, Nomination, Remuneration, and Share Grant Plan Committees. He holds the Certified Financial Planner designation and earned the Fintech: Future Commerce certification from the Massachusetts Institute of Technology and a CFA Institute Investment Foundations Certificate. Geoffrey has served on the Education Advisory Committee (vice chair and chair of the Practice Analysis subcommittee) and Council of Examiners, as well as vice president and treasurer for CFA Society Malaysia. Mr. Ng earned a Bachelor of Commerce (high honors) with a double major in accounting and finance from the Sprott School of Business at Carleton University. He is a CFA charterholder, holds a CFP certification, and has completed the MIT Fintech: Future Commerce program by the Massachusetts Institute of Technology.

Alexander Birkin
Managing Partner, EMEIA Financial Services Consulting Leader, Ernst & Young LLP
Member of CFA Society United Kingdom
Alex Birkin is currently the Managing Partner and Leader of the EY EMEIA Financial Services Consulting business. He leads the practice that delivers business, technology, and people consulting services to banks, insurance companies, and wealth and asset managers.

Alex was formerly the EY Global Wealth and Asset Management Consulting Leader and EMEIA Wealth and Asset Management Industry Leader. He was responsible for the services EY delivers to the wealth management, asset management, alternatives, and asset servicing sectors (WAM) in EMEIA and for the consulting services globally. Mr. Birkin is a member of the EY Global WAM Executive Committee, Global Consulting Extended Leadership Team, and EMEIA FSO Leadership Team. Mr. Birkin joined EY in 1997 as a graduate and became a partner after eight years in 2005. He has been advising the wealth and asset management industry for over 20 years. Mr. Birkin provides advice and consulting services to boards and executive management teams in the industry across a number of disciplines including strategy, business model transformation, digital transformation, technology, transaction integrations, growth strategies, cost reduction, regulatory driven business change and risk management. Mr. Birkin's clients include global and boutique asset managers, private banks, wealth managers, alternative managers, and investor services firms based in EMEIA, the US, Asia, and Japan.

In addition to serving clients, Mr. Birkin has provided industry advice to the HM Treasury, investment trade associations, and regulators. He regularly publishes articles on industry trends, thought leadership on the next evolution of the industry, and is regularly asked to present at leading industry conferences in Europe, Middle East, Asia, and the US.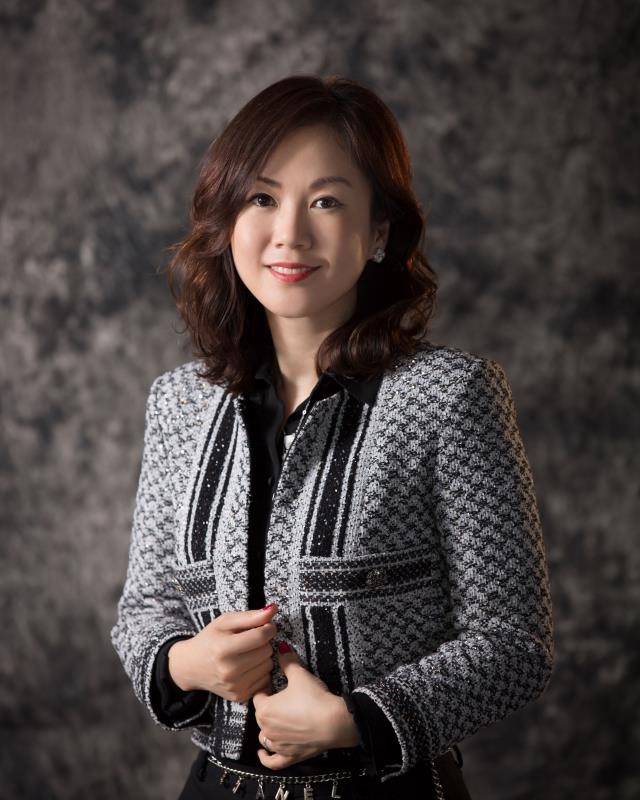 Mei Gao CFA
Partner & Portfolio Manager at IDG Capital
Member of CFA Society Beijing
Mei Gao joined IDG Capital, a preeminent China-focused alternative asset management firm with over USD 30 billion of assets under management (AUM), as a Partner in 2016 to focus on cross-border investments. From 2003-2016, Mei held various leadership roles, including President and Head of Portfolio Management, at Fore Research & Management, a New York City-based hedge fund with over USD 3 billion of peak AUM, and gained extensive investment experience. In 2013, she was listed as one of "the 25 Most Powerful Women on Wall Street" by bussinessinsider.com. Mei started her career in finance at TD Securities where she spent five years managing the bank's convertible arbitrage portfolio.

Mei currently serves on the board and investment committee of Cavamont Investment Advisors. She is a director of Generation Asia Acquisition Limited. She was also a board member of TCFA (The Chinese Finance Association) from 2004-2006.

Mei is a graduate of Wilfrid Laurier University (MBA) and Shantou University (BA). She is also a CFA charterholder.

Yimei Li CFA
CEO, China Asset Management Co. Ltd.
Member of CFA Society Beijing
Yimei Li, CFA, is Chief Executive Officer at China Asset Management Co., Ltd. Ms. Li has been in that role since May 2018, serving one of the largest mutual fund companies in China with more than USD 240 billion AUM and 200 million investors. Before that, she was the CMO of ChinaAMC for 6 years, leading a team of more than 200 people. She started with international business, then worked in human resources, marketing, sales management, and the fin tech business. She served as the founder of ChinaAMC Wealth Management Company. She is also now in charge of the operation and IT functions of ChinaAMC.

Ms. Li also serves as the Vice Chair of Asset Management Association of China (AMAC) and is a member of that organization's pension investment committee. She is very committed to bridge ideas and practices between regulators and market participants. She is a regular conference speaker and has given lectures to high officials of NGOs and charity groups on fund raising and marketing techniques.

Ms. Li graduated from Harvard University with a Master in Public Policy and from Renmin University of China with a Master in Economics. She holds the Chartered Financial Analyst® charter and is a member of CFA Society Beijing.