Environmental, Social, Governance (ESG) Committees
ESG Technical Committee Members

Bruno Bertocci Chair
Managing Director, Head of Sustainability in Active Equities, UBS Asset Management, United States
Bruno Bertocci is head of global sustainable equities at UBS Asset Management, where he led the development of the team's positive screening process. Previously, he managed the global equity investment group at Stein Roe & Farnham and worked as a regional portfolio manager and global equity portfolio manager at Rockefeller & Co. Mr. Bertocci represents UBS on committees that include the US Social Investment Forum, the Institutional Advisory Group for the Sustainability Accounting Standards Board, and the Task Force on Climate-related Financial Disclosures. He is also a member of the UBS Sustainability Council. Mr. Bertocci holds an AB degree from Oberlin College and an MBA degree from Harvard Business School.

Toby Belsom
Director Investment Practices, PRI, United Kingdom
Toby spent 17 years at Aviva Investors and Henderson Global Investors working as a UK equity manager. He started his city career as an analyst as part of the No.1 Extel rated Aviva & NPI Socially Responsible Investment team in the late '90s. He is Director of Investment Practices at UN PRI. Prior to joining PRI, he spent two years managing the 12 strong climate and data/ranking team at ShareAction – a global capital markets advocacy group. At PRI his team produces guides and tools for fixed income, listed equities, private markets and asset owners to help them integrate ESG issues into policies, processes and practices.

Jeroen Bos CFA
Head of Equities, NN Investment Partners, The Netherlands
Jeroen Bos, CFA, CAIA is Head of Specialised Equity & Responsible Investing at NN Investment Partners (NN IP) and part of its Management Team Investments. His portfolio of responsibilities includes a variety of Global and Regional Sustainable & Impact Equity Funds, as well as a range of Global & European Equity funds. Jeroen is also a member of NN IP's ESG Board, chair of the Proxy Voting Committee and has been instrumental in the development of ESG integration at NNIP in the last decade. His previous roles at NN IP included Head of Global Equity Research as well as Senior Portfolio Manager on several Global Equity & Thematic Funds. Before joining NN IP, Jeroen was a Director at UBS in New York in the Technology Equity Research Team. Prior to UBS, he was a Vice President at JP Morgan in London and a Senior Equity Analyst at MeesPierson/Fortis in Amsterdam. Jeroen is also a Board Member of CFA Society VBA Netherlands as well as a Board Member of the Work with Nature Foundation, a non-profit organization protecting Costa Rica's rainforest. Lastly, he is on the investment committee of the Pension Fund for the Rail & Public Transport sector in the Netherlands.
Anthony Cheung
Managing Director of ESG, PAG Polymer Capital Management

Emily Chew
Executive Vice President and Chief Responsible Investment Officer, Calvert Research and Management, United States
Emily Chew is Executive Vice President and Chief Responsible Investment Officer, Calvert Research and Management. Ms. Chew is responsible for overseeing Calvert's Research and Engagement departments and works to develop and support Calvert's strategies in data and technology, client solutions, thought leadership, and product development execution. She co-chairs the Morgan Stanley Investment Management Sustainability Council, and previously served as Global Head of Sustainability for Investment Management. Before joining Morgan Stanley in 2020, Ms. Chew was Global Head of ESG Research and Integration for Manulife Investment Management in Hong Kong and Boston, where she built an ESG investing program for public markets investments encompassing research, investee stewardship, thought leadership and thematic product development. Previously, she was Head of Asia-Pacific ESG Research for MSCI Inc. Ms. Chew is a member of the CFA Institute ESG Technical Committee, which is developing a new global ESG disclosure standard for investment funds. She has also served as rotating chair of the Steering Committee of the Climate Action 100+ investor engagement initiative and chair of the Asian Investor Group on Climate Change. Ms. Chew holds an MBA from the University of Oxford, and Bachelors of Laws and Arts (honors) from the University of Melbourne.
Robert Fernandez CFA
Director of ESG Research, Breckinridge Capital Advisors, Inc.

Chris Fidler
Senior Director, Global Industry Standards, CFA Institute, United States
Chris Fidler is a Senior Director in the Global Industry Standards department at CFA Institute. Mr. Fidler leads the promotion of CFA Institute industry codes and standards globally and helps to identify areas where new standards are needed. He currently leads the development efforts for the CFA Institute ESG Disclosure Standards for Investment Products. Prior to joining CFA Institute, Mr. Fidler was a management consultant at Thought Logic Consulting, LLC, and served in a number of management roles at Capital One Financial Corporation. Mr. Fidler holds a Bachelor of Science degree in engineering from the University of Illinois and a Master of Business Administration from the Darden School of Business at University of Virginia.
Desiree Fixler
Board Chair, VentureESG

Madhu Gayer CIPM
Asset Management Professional, Singapore
Madhu Gayer is an asset management professional, with over 22 years of investment industry experience in global banking and asset management, working in Singapore, Hong Kong and Australia, across the investment value chain, from portfolio management and trading, to risk & performance, quantitative analysis, ESG, data solutions and reporting. He is an active participant and contributor to the industry through a variety of regional and global working groups and committees, for the CFA, the AIMA, and the UN PRI. He has authored and co-authored industry guidance papers and helped shape various global best practices and standards. He is a FRM and a CIPM certificant and holds a Master of Commerce from the University of Sydney.

Barry Gladstein CFA
Managing Director, Head of Sustainable Investing – Public Investments, Macquarie Asset Management, United States
Barry Gladstein oversees the responsible investment practices for Macquarie Asset Management's public investments and serves as Chair of the ESG Oversight Committee. Prior to joining Macquarie Asset Management in 2016, Barry spent five years as founding member and portfolio manager for Cross Ledge Investments, an SEC-registered investment advisor firm whose primary product was the Cross Ledge Long/Short Equity Fund. From 1995 to 2010, he worked at Delaware Investments in various investment and operational roles, leaving the firm as co-chief investment officer and portfolio manager/analyst for the firm's Emerging Growth team. Barry has a Masters in Business Administration from the University of Pennsylvania's Wharton School of Business and a Bachelor of Science degree from Binghamton University. Barry is a certified public accountant, a CFA Charterholder, an FSA credential holder, and serves on the CFA Institute's ESG Technical Committee as well as the Investment Management Education Association's (IMEA) ESG Committee leadership group.
Anubhuti Gupta CFA, CIPM
Head of Investments APAC, Rosenberg Equities and Head of AXA-IM Singapore
Anubhuti Gupta, CFA, is the Head of AXA-IM Singapore and Head of Investment for APAC, Rosenberg Equities. She is responsible for the Asian investment strategies and client outcomes and is a member of the global Rosenberg Management Committee and Investment Committee. Prior to her current role, she served as the Head of Portfolio Management, Director and Deputy Chief Investment Officer for the region since 2015 and initially joined AXA IM in 2005 as a Portfolio Manager. Anubhuti was an intern with a Singapore-based hedge fund before joining AXA IM. Anubhuti holds a MSc in Financial Engineering from the NTU Graduate School of Business and a BEng from Nanyang Technological University (NTU) in Singapore. She also has a certificate in Computational Finance from Carnegie Mellon University Tepper School of Business. She is a holder of the Chartered Financial Analyst, Chartered Alternative Investment Analyst, and Certificate in Investment Performance Measurement designations.

She is a member of the CFA Institute Education Advisory Committee (2015 – Present), Executive Committee (2016 – 2019) & Advisory Board (2019 – Present) of Singapore Chapter of CAIA Institute and the Nominating Committee for CFA Institute Board of Governors (2020 – Present)

Martin Jarzebowski CFA
Director of ESG and Responsible Investing, Federated Hermes, United States
Martin is the Director of ESG & Responsible Investing, leading firm-wideESG integration and active engagement across all asset classes. Federated Hermes has 68 ESG subject-matter experts and one of the world's largest ESG engagement databases with 17 years of proprietary data analytics representing over $1.75 trillion in assets under stewardship. He is a senior member of Federated Hermes' Risk Management Committee, Proxy Voting Committee, Sustainability Leaders Council, ESG Faculty and is a former Equity Portfolio Manager. Martin is an Adjunct Professor of Sustainable Finance at the University of Rochester Simon Business School, member of the Harvard Law School Corporate Governance Advisory Council, serves as an advisory member on the Sustainability Accounting Standards Board (SASB) and is a monthly Forbes ESG Contributor. He graduated from Cornell University magna cum laude with a BS in applied economics, earned a MS in law & accounting from the London School of Economics (LSE) and completed a post-grad in advanced risk management from the Yale School of Management. Martin is a CFA charterholder and FSA credential holder. Martin is an Adjunct Professor of Sustainable Finance at the University of Rochester, member of the Harvard Law School Corporate Governance Advisory Council, serves as an advisory member on the Sustainability Accounting Standards Board (SASB) and is a monthly Forbes ESG Contributor. He graduated from Cornell University magna cum laude with a BS in applied economics, earned a MS in law & accounting from the London School of Economics (LSE) and completed a post-grad in advanced risk management from the Yale School of Management. Martin is a CFA charterholder and FSA credential holder.

Christoph M Klein CFA
Founder and Managing Partner, ESG Portfolio Management, Germany
Christoph M. Klein, CFA, is founder and managing partner at ESG Portfolio Management. Previously he served as a portfolio strategist, managing director, and head of ESG credit at Deutsche Asset & Wealth Management. Prior to his current role, he served as partner and head of fixed income credit at TriPoint Asset Management. Mr. Klein also worked as a multi-strategy portfolio manager for credit hedge funds at CPM Advisors and as an analyst and portfolio manager for corporate and convertible bonds at Deutsche Asset & Wealth Management. He has served as a visiting scholar at Salomon Center for the Study of Financial Institutions at New York University. Mr. Klein began his career as a private banking investment strategy analyst at Deutsche Bank. He was a member of the UN PRI Fixed Income Working Group and serves as an instructor for ESG seminars for Moody's Analytics. Christoph received his diploma in business administration from the University of Trier.
Amanda Latham
Associate and Policy & Strategy Lead, Barnett Waddingham LLP
Vhahangwele Manavhela
Aequalitas Capital Partners, South Africa

Brian Minns CFA
Managing Director, Responsible Investing, University Pension Plan Ontario, Canada
Brian Minns, CFA, is the Managing Director of Responsible Investing at University Pension Plan (UPP). He is responsible for integrating responsible investing (RI) into UPP's total portfolio approach and corporate practices. He oversees UPP's RI strategy, ensuring RI commitments are achieved through investment processes and stewardship practices and that UPP communicates openly and transparently about its RI practices as they evolve. Brian came to UPP after nearly a decade at Addenda Capital, culminating in his last position as Vice-President, Sustainable Investing. Prior to Addenda, he held positions in responsible investing with CPP Investments and Mercer. A veteran in responsible investing, Brian is Co-founder and Co-chair of the Canadian Responsible Investing Working Group, a member of the CFA Institute ESG Technical Committee and was Co-chair of the Reporting and Advisory Committee of the Principles for Responsible Investment. He is a Chartered Financial Analyst and hold a Master's in Environmental Studies from York University, the Sustainable Investment Professional certification from Concordia University, and a Bachelor of Science in Mechanical Engineering from Queen's University.

Jason Mitchell
Co-Head of Responsible Investment, Man Group, United Kingdom
Jason Mitchell is Co-Head of Responsible Investment at Man Group and co-chairs Man Group's Stewardship and Active Ownership Committee. He has held this position since July 2018. Jason worked at Man GLG from 2004 to 2008 as a portfolio manager. Between 2008 to 2010, he advised the UK government on on infrastructure development across Sub-Saharan Africa. He returned to Man GLG in 2010 as a portfolio manager, before becoming a sustainability strategist across Man Group in 2017. Prior to Man GLG, he was a Vice President at Andor Capital Management and an investment research analyst with Pequot Capital Management. Besides having managed environmental and sustainability strategies, he speaks and publishes widely on responsible investment. Jason's articles and comments on sustainable investing have been quoted in a number of top-tier publications, including Institutional Investor, Wall Street Journal, CNBC Squawk Box, Responsible Investor, Aftenposten, Global Times, AIMA Journal and Investment Europe. He has written widely on the European refugee migrant crisis. He also hosts the award-winning podcast series, A Sustainable Future. Jason serves on the EFRAG (European Financial Reporting Advisory Group) Lab Steering Group, SASB (Sustainable Accounting Standards Board) Investor Advisory Group, the CFA Institute's ESG Technical Committee, the Alternative Investment Manager Association's (AIMA) Responsible Investment Committee and the United Nations-supported Principles for Responsible Investment (PRI) Academic Advisory Committee. He chaired the PRI Hedge Funds Advisory Committee from 2014 to 2018. He is a contributing author to: CFA UK's Certificate in ESG Investing Textbook (Ed. 2, 2020); Responsible Investing: A Guide to Environmental, Social, and Governance Investments (Routledge: 2018); Sustainable Investing: Revolutions in Theory and Practice (Routledge: 2017) and Evolutions in Sustainable Investing: Strategies, Funds and Thought Leadership (Wiley Finance: 2012). Jason holds a MSc in International Political Economy from the London School of Economics and a bachelor's degree in English literature and classics. He is a Fellow of the Royal Society of the Arts and the British- American Project. He was named one of Institutional Investor's 2011 Hedge Fund Rising Stars.

Brishni Mukhopadhyay, CFA is the ESG Product Specialist and Co-Chair of the ESG Strategic Steering Committee for Western Asset Management, which is a Specialist Investment Manager of Franklin Resources, Inc, the holding company for Franklin Templeton Investments and its subsidiaries. Prior to this, Brishni worked at Lazard Asset Management, J.P. Morgan Asset Management and J.P. Morgan Investment Bank.

Brishni is currently the Chair of the ESG Working Group responsible for the Certificate in ESG Investing, having previously served as the Vice-Chair of the working group with CFA UK since inception in 2017. Brishni holds a M.S. in Operations Research (Finance) from Columbia University, M.Eng. in Mechanical Engineering from the University of Sheffield and is a CFA charterholder.

Erika Spence
Global Head of Data Strategy, eVestment, United States
Erika Spence is the Global Head of Data Strategy at eVestment, a Nasdaq business unit. Her primary role is to determine strategic ways that eVestment can increase the depth, breadth, and quality of the data our users depend on to make investment decisions. Prior to joining eVestment, Erika spent seven years at Cambridge Associates, LLC, where she was a member of the management team for the Manager Information Group and, later, a Senior Project Manager in CA's Capital Markets Research Group. Erika graduated from UCLA in 2006 with a degree in Political Science.
Nathalie Wallace
Global Head Sustainable Investment, Natixis Investment Advisors, United States
Nathalie Wallace is Global Head Sustainable Investment at Natixis Investment Advisors and a member of the executive management committee. In this role, she drives the firm's sustainable investment strategy across its distribution network, its affiliated investment managers and as part of industry-wide initiatives. She is also a member of the boards of Mirova and Ostrum Asset Management.

Nathalie plays an instrumental part in strengthening the firm's sustainable investment capabilities and developing its range of innovative sustainable solutions while supporting collaborative approaches to accelerate the transition to a more sustainable global economy. Nathalie serves on Natixis Investment Managers' Investment and International Executive Committees.

She is a long-time advocate for sustainable economic development and finance, having served as Head of Strategy and Development at Mirova, Global Head of ESG Investment Strategy at State Street Global Advisors, and while at Ceres advancing collaborative engagement on climate related risks such as Climate Action 100+ and the Investor Initiative for Sustainable Forests. She was previously a portfolio manager investing in emerging market.

Nathalie earned her bachelor's degree at the Institut Supérieur de Gestion Business School in Paris, France and is a Certified International Investment Analyst (CIIA). She served as French Foreign Trade Advisor from 2014 to 2020, is a member of the CFA Institute's ESG Technical Committee, a co-chair of the Investor Leadership Network's Climate Change Committee and a co-founder of the Center for ESG and Sustainable Investing at AIG Global.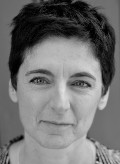 Reinhilde Weidacher
Institutional Shareholder Services, Sweden
Reinhilde Weidacher is Managing Director and Global Head of ESG Data Strategy. She is responsible for ISS ESG' data strategy across all ESG research products and underlying methodologies, and for developing and maintaining an ESG ecosystem of data, including issuer data verification.

Reinhilde originally joined Ethix SRI Advisors in 2003. She has over the past two decades worked closely with institutional investors globally to develop and implement solutions for sustainable and responsible investment.

She holds a Laurea in Political Science from Bologna University, Italy, and a Post Graduate Diploma in Social Sciences from Stockholm University.

Reinhilde speaks German, Italian, Dutch and Swedish.

Reinhilde is based in Stockholm, Sweden.
ESG Examination Subcommittee Members

Dimitri Senik CFA
Investor Trust Services Leader, PwC Switzerland, Switzerland
Member of CFA Society Switzerland, CFA Society Liechtenstein
Dimitri Senik, CFA, leads the Investor Trust Services at PwC Switzerland. Mr. Senik provides assurance services to investment managers and investors with respect to investment process and governance, investment performance and risk management, GIPS compliance, and ESG Investing. He is a member of the Investment Committee of the Pension Funds of PwC Switzerland. Mr. Senik has been a long-standing volunteer in the standard-setting bodies for the GIPS standards and currently chairs the GIPS Standards Technical Committee. He is also a member of the GIPS Standards Expert Group of the Asset Management Association Switzerland. Mr. Senik chairs the ESG Verification Subcommittee of CFA Institute, which is currently engaged in the development of the new ESG Disclosure Standards for Investment Products. He holds a degree in international economics and is also a Chartered Certified Accountant.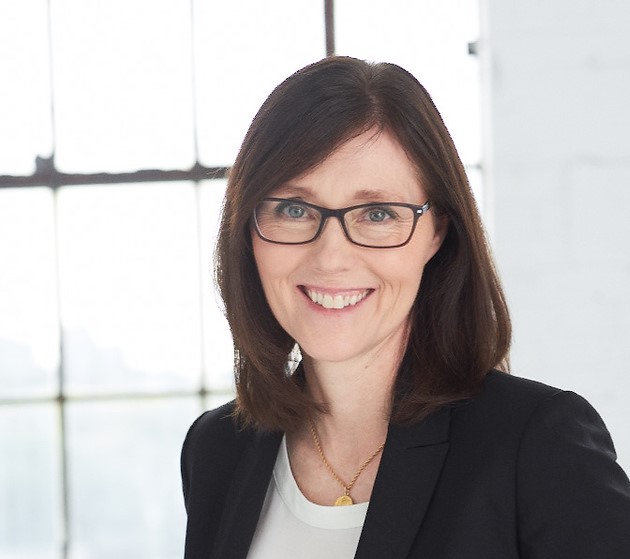 Tamara Close CFA
Founder and Managing Partner, Close Group Consulting Inc.
Tamara is the Founder and Managing Partner of Close Group Consulting, which is a boutique ESG strategy advisory firm that uses in-depth capital markets and ESG expertise to assess, design, and implement bespoke, end-to-end ESG integration strategies across asset classes for asset managers, asset owners and corporates. She was previously the Head of ESG Integration for KKS Advisors, a global ESG Advisory firm and has over 25 years of combined experience in capital markets and ESG strategy. Tamara has held various front office investment management positions for the Bank of Montreal and Credit Lyonnais in the global derivatives and foreign exchange markets and was previously the head of research and risk for a start-up fixed income asset management firm in Montreal. Before founding Close Group Consulting, she spent 10 years in senior leadership roles within the risk and public markets investment groups of PSP Investments. She is also the founder and creator of the Sustainable Risk Assessment Framework.

Tamara holds the Chartered Financial Analyst (CFA) certification and is a council member of the Canadian Advocacy Council for CFA Societies Canada. She is a Board director for Evovest, an investment management firm using artificial intelligence and evolutive learning techniques to manage investment portfolios. She is also a Board director for CFA Montreal and Chair of the ESG Committee as well as a member of the Investment Committee for the JGH Foundation. Tamara is a Strategic Advisor to the Veristell Institute, a globally focused think-tank on ESG and Corporate Purpose, and an Advisor and Contributor to PracticalESG, a source for ESG thought leadership. Tamara is a regular contributor to industry journals and author of thought leadership on ESG, risk management and sustainable investing and is a sought after speaker. She earned a Bachelor in Economics from McGill University and a Master of Science degree in Finance from the John Molson School of Business. She is based in Montreal and is fluent in English and French.


Crista DesRochers CIPM
Partner, ESG Advisory, ACA Group
Member of CFA Society Portland
Crista DesRochers, CIPM, joined ACA Group's ESG team from the Performance Services team, where she provided Global Investment Performance Standards (GIPS®) consulting and verification services to investment managers across the globe. She brings more than 15 years of investment management consulting experience to the ESG team and specializes in ESG assurance-related services. Crista is an active volunteer with CFA Institute. She is currently a member of the GIPS Standards Technical Committee and the ESG Verification Subcommittee, and a former member of the United States Investment Performance Committee (USIPC). Crista earned her BA in Business Administration with a concentration in Finance from Washington State University and is a member of CFA Institute and CFA Society of New York.

Christopher Doyle
Partner, Financial Services, Ernst & Young LLP
Chris is a New York–based Partner in the FSO Assurance practice of Ernst & Young LLP. He has over 20 years of experience in the financial services industry servicing Wealth and Asset Management (WAM) clients. Chris focuses much of his time working with investment advisors, regulated investment companies including exchange traded funds, non-registered funds and service providers. He also leads the firm's WAM Assurance ESG go-to-market strategy focusing on value-added services and providing various limited assurance reports. Chris has a BA in Economics / Accounting from the College of the Holy Cross. He is a CPA licensed in Massachusetts and New York.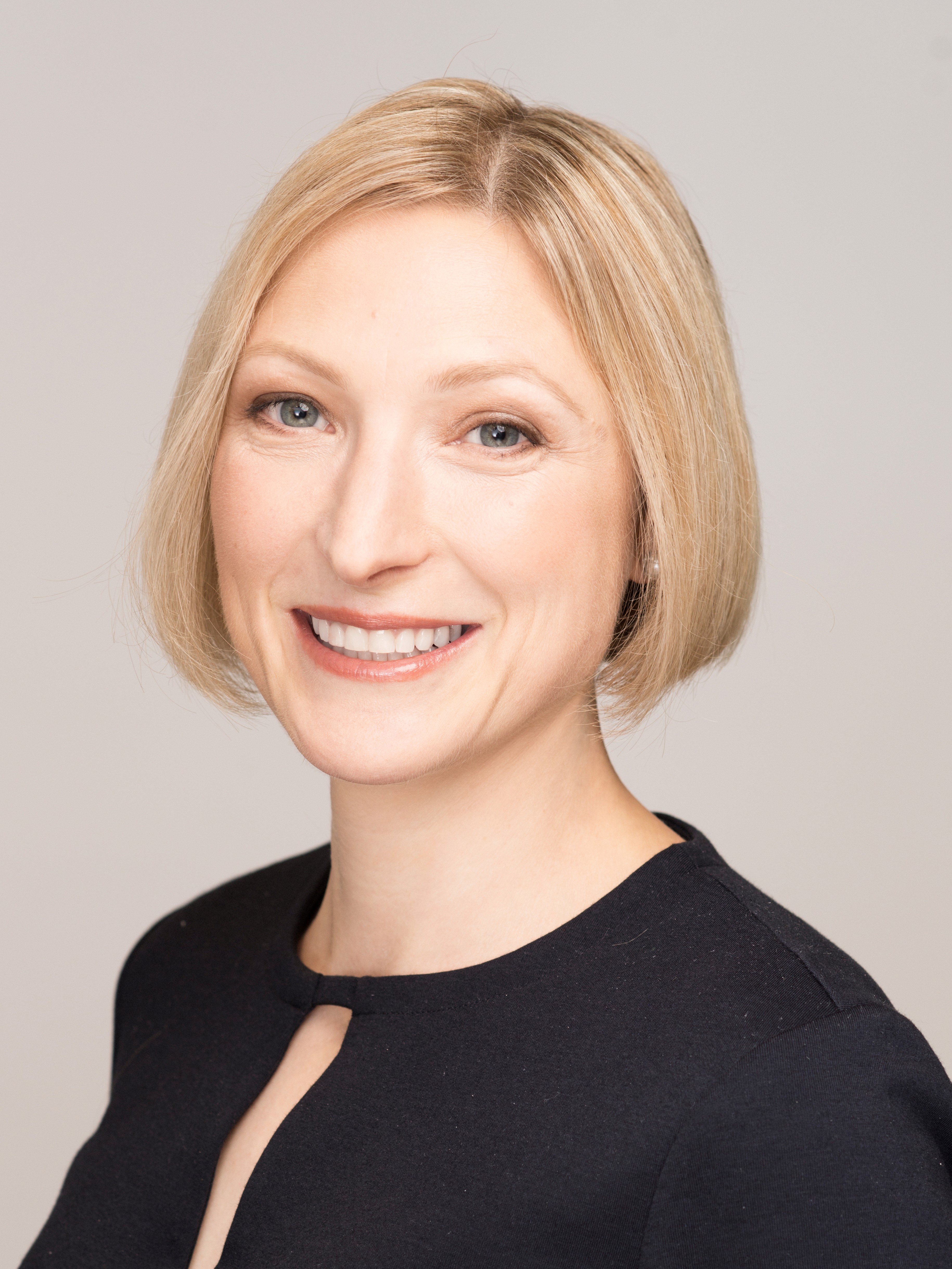 Claudia Gollmeier CFA, CIPM
Member of CFA Society Singapore
Claudia Gollmeier, CFA, CIPM, Managing Director (Singapore) and Senior Investment Officer at Colchester Global Investors. As a Senior Investment Officer, Claudia manages global and emerging bond portfolios. She also conducts ongoing economic and ESG research. Before joining Colchester, Claudia held positions at UBS Reality investors and was a portfolio manager at Western Asset Management.
Claudia also chairs the PRI Sovereign Debt Advisory Committee, having previously been a PRI Fixed Income Advisory Committee member and chaired the PRI Sovereign Working Group. She is a member of the CFA UK ESG Working Group, which developed the first professional ESG qualification. In addition, Claudia sits on the CFA Institute ESG Verification Subcommittee.

Greta Nathan
Vice President, Performance Practice Leader, Fairview Performance Services
Greta Nathan is the performance practice leader at Fairview Performance Services where she is responsible for establishing and maintaining the company's products and services. She has over 25 years of industry experience and has performed Global Investment Performance Standards (GIPS®) verification and consulting services in each of her previous positions. Ms. Nathan was most recently with ACA Performance Services, where she worked with some of the firm's largest, most complex global clients. Previously, she worked at Vincent Performance Services LLC and at CAPS, Inc. Ms. Nathan began her career as an audit manager at PricewaterhouseCoopers LLP, providing audit and other services to a range of investment management firms. She serves as Chair of the GIPS Standards United States Investment Performance Committee (USIPC) and member of the Global ESG Disclosure Standards Verification Subcommittee. Ms. Nathan earned a BS in mathematics and an MBA in accounting from Union College.
Ophelie Peypoux
Deloitte, Switzerland
Ophélie Peypoux is a Director at Deloitte France, where she leads the French SRI Label and Global Investment Performance Standards (GIPS®) consulting and verification services to investment managers in France and abroad. She has over 14 years of industry experience. Prior to joining Deloitte in 2011, Ophélie Peypoux worked in financial markets, as a salesperson for credit derivatives, ETFs and equities. She holds a master's in management from EDHEC Business School.
Christine Robinson
Deloitte & Touche LLP, United States

Hardik Shah CFA
ESG Practice Lead, GMO LLC, Singapore
Mr. Shah leads the ESG practice at GMO and is responsible for building GMO's ESG capability across investment product areas and asset classes. He was a member of the CFA Institute's inaugural global ESG working group (FY20) which aimed to develop an industry standard for the classification and disclosure of ESG investment products and has subsequently been selected as a member of its ESG verification subcommittee (FY21). Prior to joining GMO in 2017, he led a global team of analysts focused on ESG ratings and thematic research at Sustainalytics. Previously, he was an ESG Ratings associate at MSCI and, as a senior climate change consultant with Ernst & Young, has helped register a wide variety of projects with the UNFCCC under the Clean Development Mechanism defined in the Kyoto Protocol. During 2015 and 2016, Mr. Shah was voted #1 "research firm analyst who understands the challenges & opportunities facing companies" in the global Independent Research in Responsible Investment (IRRI) Survey. He earned his Bachelor of Engineering in Electronics from University of Mumbai and holds a post-graduate diploma in management - e business (finance) from We School, Mumbai. Mr. Shah holds the Fundamentals of Sustainability Accounting (FSA) credential issued by SASB, Sustainability and Climate Risk (SCR) credential by GARP, and the CFA charter.

Clarisse Simonek CFA
WeESG, France
Clarisse specializes in responsible investment, with both executive and non-executive experience. She has worked for asset owners, managers and universities across Europe, Asia and the Americas. Clarisse sits on the S&P's Global Sustainable Finance Scientific Council and UK's Prosperity Fund's Brazil Green Finance Committee. She is the academic advisor of the CFA's ESG Investing certification and supports academic programming for the University of Cambridge and ESSEC Paris-Singapore. Clarisse holds a MSc on sustainability from HEC Paris.

Shengxin Allen Xiao CFA
Deputy Chief Risk Officer, Amundi Asset Management US, Inc., United States
Allen is the Deputy Chief Risk Officer for Amundi Asset Management US, Inc. where the risk team oversees Performance and GIPS analytics, investment risk and compliance, and liquidity and operational risk management. Allen is a member of CFA Society of New York and a contributor to the Performance and Risk Analytics Group. He sits on the Steering Committee of GARP Chicago Chapter as well as the Advisory Council of Fellow of Canadian Securities Institute. He is a CFA charter holder and a CPA in the State of Illinois in the US. Allen holds a bachelor's and a master's degree in business administration and is an awardee of Director's Scholarship of University of Oxford Saïd Business School.
ESG Working Group Members
The ESG Working Group was active from 1 January 2020 until 31 December 2020.
Note: some members of the ESG Working Group are now members of the ESG Technical Committee or ESG Examination Subcommittee.
Alexis Rosenblum CFA
Chief Corporate Sustainability Officer, Blackrock, United States
Ulrika Hasselgren
Partner, Head of Nordics, Arabesque, Sweden
Brian Henderson Ph.D.
Director of Consulting, Mercer, United Kingdom
Daniel Ingram
Senior Vice President, Wilshire Associates Incorporated, United States
Daniel E. Ingram has 13 years of financial services industry experience. Based in Santa Monica, California, Daniel helps advise institutional asset owners on how to protect and grow long-term capital by integrating Environmental Social and Governance (ESG) risks and opportunities into investment decisions. Daniel facilitates educational workshops, designs ESG policies, sources high-performing investment products and conducts portfolio impact analysis. He is the Chair of Wilshire's ESG and Diversity Committee and a member of the CFA Institute's 2020 ESG working group responsible for defining an industry standard. Before re-locating to the USA from the UK, Mr. Ingram worked in-house as the Head of the Responsible Investment for the BT Pension Scheme, the UK's largest corporate defined benefit plan. Previously, he worked at Hermes Investment Management as a senior corporate governance analyst and as a policy analyst at Her Majesty's Treasury on a number of high-profile reviews, including the landmark Stern Review of the Economics of Climate Change. Mr. Ingram is an MA from University of Dublin, Trinity College, holds a post-graduate certificate in Sustainable Leadership from the University of Cambridge, and the Fundamentals of Sustainability Accounting (FSA) Credential.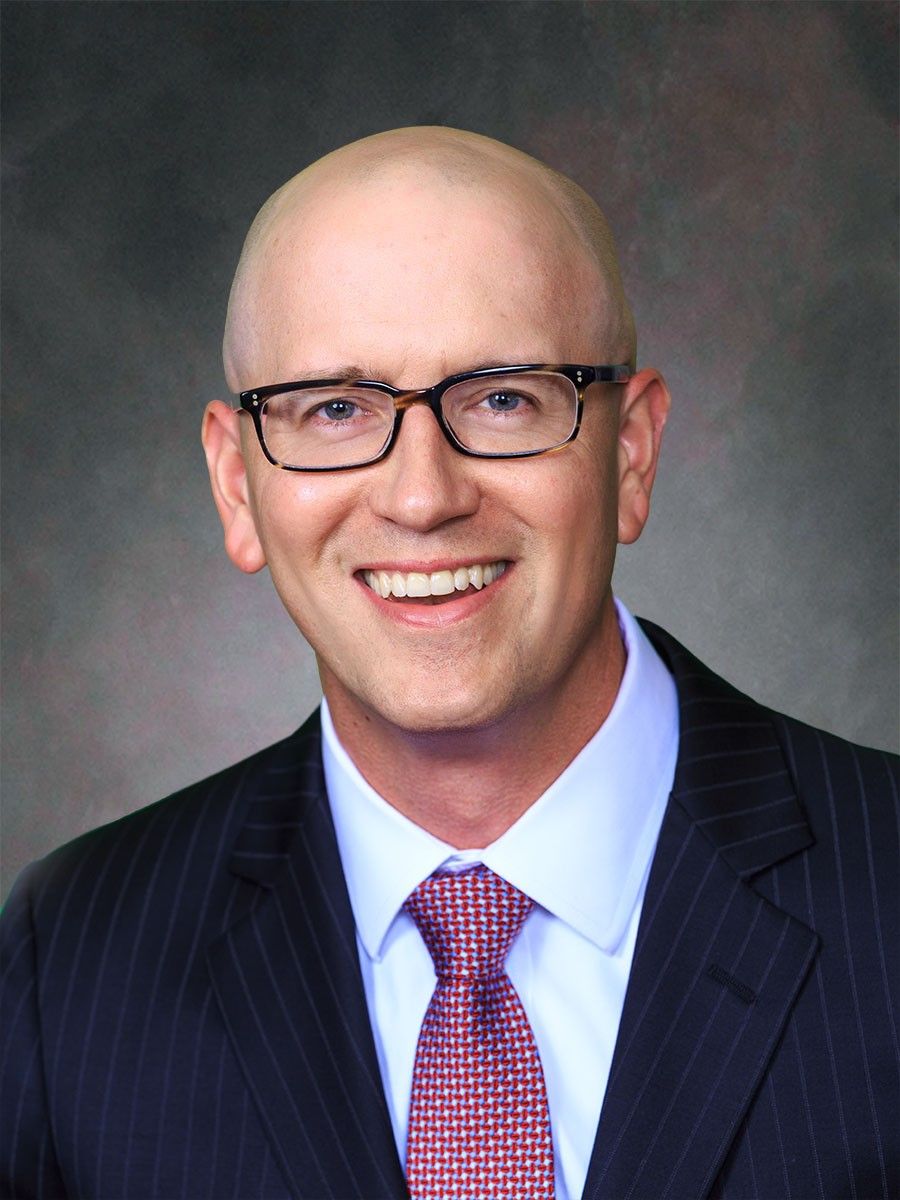 Christopher Merker Ph.D., CFA
Director, Private Asset Management, Baird, United States
Christopher K. Merker, PhD, CFA, is a director with Private Asset Management at Robert W. Baird & Co. He also serves as the part-time director of the Sustainable Finance and Business program at Marquette University. He is a past member of the CFA Institute ESG Working Group, responsible for development of the global ESG investment product disclosure standards and a member of the CFA Institute ESG Advisory Panel. He publishes the blog, Sustainable Finance, and is co-author of the book, The Trustee Governance Guide: The Five Imperatives of 21st Century Investing. Chris received his PhD from Marquette University and MBA from Thunderbird, School of Global Management.
Alberto Estévez Olleros CFA
Head of Portfolio Construction & Risk Management, Global Multi Asset Solutions, Santander Asset Management, Spain
Elena Philipova
Director, Sustainable Finance, London Stock Exchange Group, Switzerland
Adela Skenderasi CFA
Partner, Portfolio Manager, Brown Advisory, United States

Roger Urwin FSIP
Global Head of Investment Content, Willis Tower Watson, United Kingdom
Roger Urwin is global head of investment content and advisory director at Towers Watson. Previously, he was global head of its investment practice and worked at William Mercer and Gartmore Investment Management. Mr. Urwin is the author of a number of papers on asset allocation policy and manager selection and serves on the board of the Institute for Quantitative Investment Research and as advisory director to MSCI. He holds a master's degree in applied statistics from Oxford University and has qualified as a fellow of the Institute of Actuaries.