The purpose of the Governance Committee (the "Committee") of the Board of Governors (the "Board") of CFA Institute is:
To oversee the Board, committee and Governor evaluation process;
To develop, review periodically and recommend amendments to CFA Institute's corporate governance practices, processes and structures, as reflected in the articles of incorporation, bylaws, governance guidelines, committee charters, delegations of authority, job descriptions for Governors and officers who serve on the Board, and other relevant policies, practices and procedures;
To consult with the Chair of the Board of CFA Institute (the "Board Chair") as to Board committee leadership and composition;
To evaluate performance of the Board Chair and provide feedback to the Board Chair as to his or her performance; and
To provide oversight of the governance policies relating to its engagement with members.
Contact the Governance Committee

Heinz Hockmann PhD
Chair
Advisory Council Member, Lovell Minnick Partners
Dr. Heinz J. Hockmann is a member of the Advisory Council of Lovell Minnick Partners LLC, a private equity company and buyout manager focusing on financial services and business services.

Heinz was an executive officer at Commerzbank AG in Germany for nearly twenty years and was a Member of the Management Board of the Bank with responsibilities for asset management, private banking, and investment banking. Earlier in his career at Commerzbank, he formed its asset management business for international institutional clients and later built the bank's global asset management platform. Afterwards, he ran the Management Board of Westfalenbank AG, a midsize bank for corporate and private clients, investment banking, and asset management. He then joined Fortis Investments and expanded its asset management business in Germany, Austria, and Eastern Europe.

In 2008, Heinz co-founded Silk Invest, an investment management company specialized in frontier markets and became its Non-Executive Chairman. He serves on the boards of several German companies in the financial services sector including WWK, a major German insurance company, Ökoworld, a pioneer in the field of ecological and ethical investments, as well as GET Capital, a quantitative asset management company with a focus on artificial intelligence.

Heinz holds a master's degree from Bochum University, where he also received his PhD in 1983. He became Professor for Banking and Finance at Justus-Liebig University in Giessen in 2017.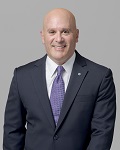 Dan Fasciano CFA
Director, GW&K Investment Management
Member of CFA Society Boston
Dan Fasciano, CFA is a Director at GW&K Investment Management, a $58 billion asset manager headquartered in Boston, Massachusetts. In his role, Dan is responsible for strategic leadership and growth of GW&K's private wealth management practice.

Before joining GW&K in June 2021, Mr. Fasciano spent more than 10 years at BNY Mellon Wealth Management, most recently as National Director of Portfolio Management where he was a member of the firm's Investment Strategy Committee and chaired its National Account Review Committee.

Prior to BNY Mellon, Mr. Fasciano served as the Treasury Director for the State of Florida and Head of the U.S. Investment office for UK-based Aviva Investors.

Mr. Fasciano formerly served as the chair of the CFA Institute Presidents Council and as the Presidents Council representative for the Eastern United States. He is a past board member and chair of CFA Society Boston. He received his BA from the University of New Hampshire and his MBA from Boston University. In addition to the CFA designation, Dan also maintains the Chartered Market Technician (CMT) and Charted Alternative Investment Analyst (CAIA) designations.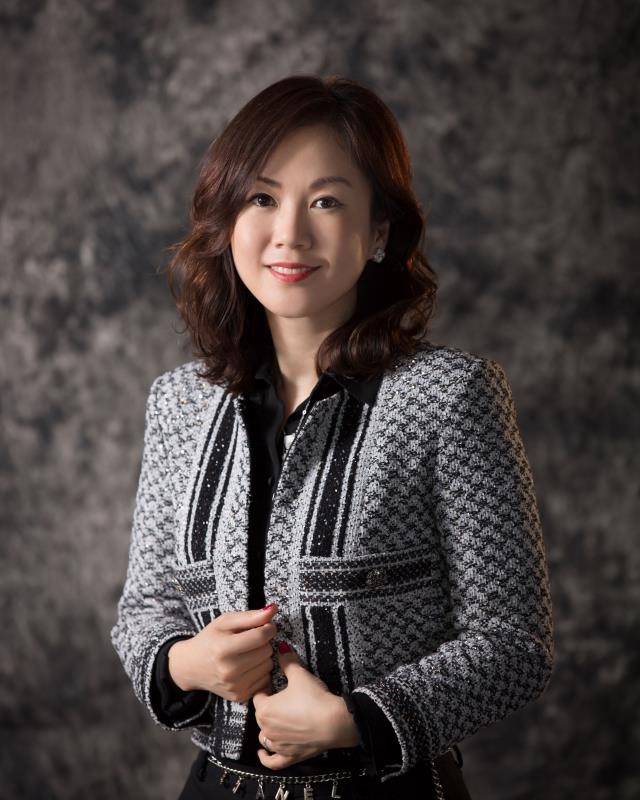 Mei Gao CFA
Partner & Portfolio Manager at IDG Capital
Member of CFA Society Beijing
Mei Gao joined IDG Capital, a preeminent China-focused alternative asset management firm with over USD 30 billion of assets under management (AUM), as a Partner in 2016 to focus on cross-border investments. From 2003-2016, Mei held various leadership roles, including President and Head of Portfolio Management, at Fore Research & Management, a New York City-based hedge fund with over USD 3 billion of peak AUM, and gained extensive investment experience. In 2013, she was listed as one of "the 25 Most Powerful Women on Wall Street" by bussinessinsider.com. Mei started her career in finance at TD Securities where she spent five years managing the bank's convertible arbitrage portfolio.

Mei currently serves on the board and investment committee of Cavamont Investment Advisors. She is a director of Generation Asia Acquisition Limited. She was also a board member of TCFA (The Chinese Finance Association) from 2004-2006.

Mei is a graduate of Wilfrid Laurier University (MBA) and Shantou University (BA). She is also a CFA charterholder.