People and Culture Committee
The purpose of the People and Culture Committee (the "Committee") is to carry out the responsibilities delegated by the Board of Governors (the "Board") of CFA Institute relating to the following items which are focused on building organisational capability and ensuring the organization is viewed as an Employer of Choice in the markets in which we operate:
Review output of the annual Talent Review producing a robust succession plan and high potential slate ensuring the organization has top talent in critical roles and internal talent pipelines are being developed with a focus on enhancing organizational capability.

Provide oversight of compensation policies, programs and related plans, with an emphasis on those pertaining to the executive officers of CFA Institute.

Review annual goals, performance against those goals and recommend compensation of the President and Chief Executive Officer (the "CEO").

Review compensation recommendations for all key executives named in the 990 filing.

Review annual development plans of executive officers and discuss retention issues for this group and other critical talent in the organization.

Discuss key activities focused on evolving employee engagement and organizational culture.

Discuss any People-related issues (labor practices, EEO activity, executive separation events, etc) that may create risk for the organization. Depending on the level of risk associated, these issues may also be reviewed by the Risk Committee.

These matters, and all other matters discussed by the Committee will be executed in accordance with and subject to the Bylaws of CFA Institute, as such Bylaws may be amended from time to time (the "Bylaws"). For purposes of this Charter, the term "executive officers" refers to the officers and managing directors in the positions for which compensation disclosure is included in the annual proxy statement to members.
Contact the People and Culture Committee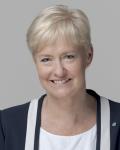 Maria Wilton CFA
Chair
Director, Victorian Funds Management Corporation
Member of CFA Society Melbourne
Maria Wilton, CFA, has a 30-year history in the investment industry with leadership experience in asset management and pension funds. She is a member of the CFA Institute Board of Governors, deputy chair of Infrastructure Victoria, and a director of Victorian Funds Management Corporation, Australia Post Super and Dexus Wholesale Property Fund. Maria is the former managing director and chair of Franklin Templeton Investments Australia. Prior to joining Franklin Templeton, Ms. Wilton was with BT Financial Group (formerly Rothschild) and County Investment Management, where she was a diversified fund and fixed income portfolio manager. She began her investment management career at JP Morgan Investment Management as an economist and portfolio manager. Before joining the investment management industry, Ms. Wilton worked for the Commonwealth Treasury in Canberra in an economic research capacity. Maria is a fellow of the Australian Institute of Company Directors and the Australian Institute of Superannuation Trustees. She holds a Bachelor of Economics from the University of Tasmania and is a Chartered Financial Analyst (CFA®) Charterholder. In 2019, Maria became a Member of the Order of Australia for significant service to business and finance and to the community.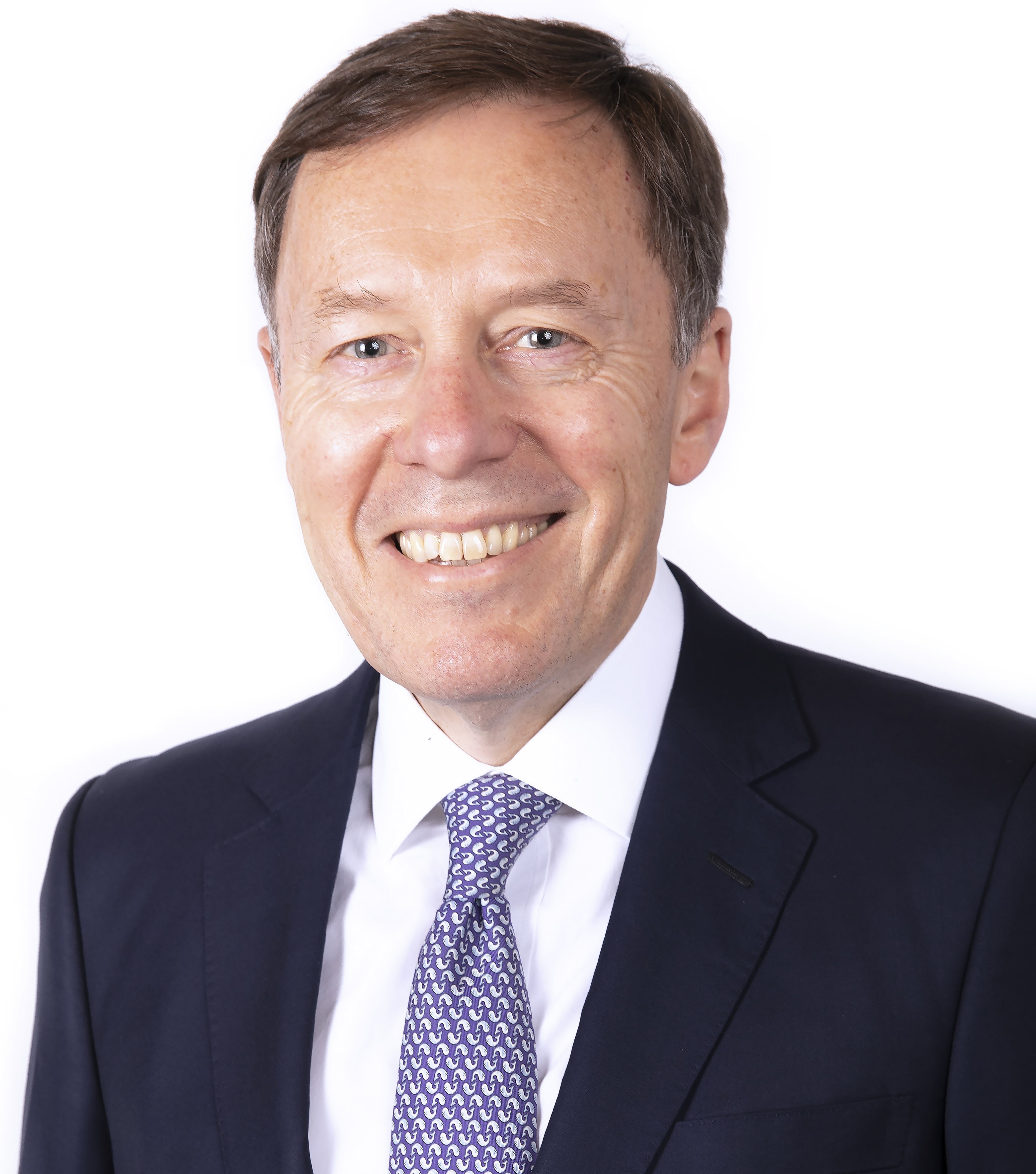 Mark Lazberger CFA
Board Chair
Member of CFA Societies Australia
Mark Lazberger, CFA, has had a career in investment management with more than 35 years' experience in global leadership roles working in Australia, Europe and Asia. He currently has non-executive director positions on Yarra Capital Management, Fisher Funds Management and Omnia Capital Partners. Until the end of 2018, Mark was the chief executive officer of Colonial First State Global Asset Management (CFSGAM) and First State Investments (now known as First Sentier Investors). In that role, Mr. Lazberger led the investment management firm which was a global specialist investment manager operating in 15 locations across the world, covering Europe, the Middle East, Africa, Asia, North America, Australia, and New Zealand. Mr. Lazberger had responsibility for more than $180 billion in assets under management invested in listed equities, debt, infrastructure, and property. Prior to taking up that position in 2008, Mr. Lazberger served as President, International of State Street Global Advisors (SSGA). Before this, he was President and CEO of State Street Japan and a principal and regional managing director of SSGA's businesses in Japan and Australia. He joined State Street in 1991. Mr. Lazberger has a bachelor of commerce degree from the University of Western Australia and served two terms on the Board of Governors of CFA Institute (2012-18). He is a director of the Children's Cancer Institute, a member of the Future of Finance Advisory Council and served on the board of Sydney Theatre Company.
Joanne Hill PhD
Chief Advisor for Research and Strategy, Cboe Vest
Member of CFA Society South Carolina
Joanne Hill has over 25 years of experience in research and strategy with an emphasis on indexes, options and quantitative investments. Prior to joining CBOE Vest, Dr. Hill worked with ProShares for 8 years, as Head of Institutional Investment Strategy, focusing on ETF research and education, and spent 17 years at Goldman Sachs, where she was a Managing Director leading global equity index and derivatives research and advising institutional investors on strategies using index and risk management tools.
She heads the research committee for the "Q" Group and the CFA Institute Research Foundation where she is also a board member. She also serves on the editorial board of the Financial Analysts Journal, Journal of Alternative Investments, and Journal of Index Investing.
Money Management Executive named Dr. Hill one of the ten inaugural recipients of the Top Women in Asset Management Awards. She was a Founding Member and Co-President of Women in ETFs and currently serves on their board. She is a member of the Investment Committee of the Montgomery County Public School Defined Benefit and Defined Contribution pension plans. Prior to her career on Wall Street, Dr. Hill was on the faculty of the University of Massachusetts (Amherst) and she has a Ph.D. in Finance from Syracuse University.

Punita Kumar-Sinha PhD, CFA
Investment Professional & Board Member. Independent Director, Infosys, JSW Steel, Bharat Financial & Others. Managing Partner, Pacific Paradigm Advisors Boston/India
Member of CFA Society Boston
Punita Kumar-Sinha, PhD, CFA, has focused on investment management and governance roles during her 30-year career. Ms. Kumar-Sinha has been investing in emerging markets since the late 1980s and pioneered some of the first foreign investments in the Indian subcontinent in the early 1990s.

Currently, she is the Founding Partner, Pacific Paradigm Advisors, an independent investment advisory firm focused on Asia, and a Senior Advisor to companies in India and North America. She serves as an Independent Director and Chairs Audit, Stakeholders Relationship, and Risk Committees for many boards. Prior to this, Ms. Kumar-Sinha was a Senior Managing Director of Blackstone and the Head & Chief Investment Officer of Blackstone Asia Advisors. Prior to joining Blackstone, Ms. Kumar-Sinha was a Managing Director and Senior Portfolio Manager at Oppenheimer Asset Management Inc. and CIBC World Markets, where she also managed India and Asia funds. She has also worked at Batterymarch (a Legg Mason company), Standish Ayer & Wood (a BNY Mellon company), JP Morgan, and IFC/World Bank.

Ms. Kumar-Sinha is frequently featured in the media and at global conferences as an expert commentator on Asian capital markets and women's issues. Ms. Kumar-Sinha has a PhD and a Master of Finance from the Wharton School, University of Pennsylvania. She received her undergraduate degree in Chemical Engineering with Distinction from the Indian Institute of Technology, New Delhi. She has an MBA and is a CFA charterholder. Ms. Kumar-Sinha is a member of CFA Institute, has been a member of the CFA Society Boston and India, a TiE Charter Member, and a member of the Council on Foreign Relations. Ms. Kumar-Sinha has been awarded the Distinguished Alumni Award from IIT Delhi. She has also been awarded the "Best Woman Director" in 2016 by Asian Center for Corporate Governance and Sustainability.