Presidents Council Representatives
Serving our mutual membership: The Presidents Council is made up of a chair and an elected representative from each society region. These PCRs facilitate communication between member societies and the Board of Governors.

Aaron Brown CFA
Presidents Council Chair
Manager, Treasury & Deputy City Treasurer, City of Calgary
Member of CFA Society Calgary

Ashraf Bava CFA
APAC South
Chief Executive, Nael Capital (Pvt) Limited

John Carter CFA
Western US
Edward Jones Trust Company
Member of CFA Society Phoenix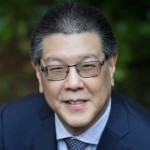 George Chen CFA
Southeastern US
Manager, Red Tortoise, LLC

Greg Filbeck CFA, CIPM
Eastern US
Director, Black School of Business Samuel P. Black III Professor of Finance and Risk Management Penn State Erie, the Behrend College

Joshua Howard CFA
Midwestern US
Head, Global Institutional Product, RBC Global Asset Management (U.S.) Inc.

Mahmoud Nawar CFA
Middle East and Africa
Vice President, Dept Capital Markets, GIB Capital
Member of CFA Society Bahrain

Shirley Ogden CFA
Central and Southwest US
Director of Investments, Lee Financial Corporation Dallas, TX
Member of CFA Society Dallas/Ft. Worth

Pieter van Putten CFA
Western Europe
Managing Director, CFO/COO, Pelargos Capital

Ming Shu CFA
APAC North and Oceania
Partner, Lingfeng Capital Management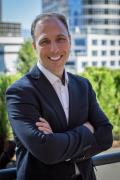 David Smith CFA
Canada
Managing Director, Pinnacle Fund Services
Vancouver, BC, Canada

Peter Varga CFA
Central and Eastern Europe
Deputy Director, Budapest Stock Exchange