The leadership team, composed of staff members who manage their respective divisions, works in conjunction with the Board of Governors.

Margaret Franklin CFA
President and CEO
915 E High Street
Charlottesville, VA 22902
Member of CFA Society Toronto
Margaret Franklin, CFA, leads CFA Institute and its more than 170,000 members worldwide in promoting the highest standards of education, ethics, and professional excellence in the investment profession. She assumed her role in September 2019 and has more than 25 years of investment and wealth management experience.

Before joining CFA Institute, Ms. Franklin led International Wealth Management for North America and was president of BNY Mellon Wealth Management, Advisory Services in Canada. She also served as a board member of BNY Mellon Trust Company (Cayman). Margaret joined BNY Mellon in 2016.

Prior to joining BNY Mellon, Ms. Franklin held multiple senior management positions, including president of Marret Private Wealth and COO of Marret Asset Management, a credit and hedge fund asset manager in Toronto. During that six-year tenure, she had direct oversight of all aspects of the private wealth business. Prior to joining Marret, Margaret was a partner with KJ Harrison & Partners.

Ms. Franklin began her career in the institutional business and has worked with pension plans, endowments, foundations, and government agencies at State Street Global Advisors, Mercer, and Barclays Global Investors.

She previously served as chair of CFA Institute Board of Governors and is a former president of the CFA Society Toronto Board. Ms. Franklin is a founding member of the CFA Institute Women in Investment Initiative, a past recipient of the Alfred C. Morley Distinguished Service Award in 2014, and a member of its Future of Finance Content Council.

Ms. Franklin earned a Bachelor of Administration in Economics from McMaster University in Ontario. She is a CFA charterholder and a member of the CFA Society Toronto.

Marty P. Colburn
Chief Operating Officer
As managing director and chief operating officer, Marty Colburn oversees strategic operations at CFA Institute. He leads the global IT team in agile implementation of integrated technology tools, enhancing the charterholder and society experience, as well as upgrading IT's infrastructure, architecture, and service.

Mr. Colburn holds an electrical engineering degree from Montgomery College, a B.A.Sc. in accounting and finance from the University of Maryland College Park, and an advanced business management certificate from Harvard Business School.

Steven Hendry
Chief Financial Officer
Steven Hendry is chief financial officer of CFA Institute, responsible for leading the global finance division. In partnership with the Board of Governors, senior leadership, and member societies, the finance division helps enable CFA Institute operations, initiatives, strategic planning, and the execution thereof.

Mr. Hendry has more than 20 years' financial and leadership experience. Much of his diverse and varied background comes from Deutsche Bank, Dresdner Bank, and Perpetual, where he led regional and global teams across Europe, Asia Pacific, and the United States. The span of his career covers financial control, reporting and analysis, finance transformation, strategic financial planning, strategic change programs to improve efficiencies and transparency and deliver on financial, audit, and regulatory initiatives.

Mr. Hendry is a member of the Chartered Institute of Management Accountants. Mr. Hendry holds a Bachelor of Arts (Honors) degree in Financial Services.

He resides in Charlottesville, Virginia with his family.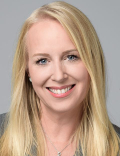 Sheri Littlefield JD
Managing Director and Chief Legal Officer and General Counsel, Corporate Advisory Services
Sheri Littlefield oversees the organization's global legal services, compliance and risk management, and board services functions. As chief legal officer, she oversees all legal matters on a global basis and serves as advisor to CFA Institute leadership and Board of Governors. She directs and advises on global litigation, intellectual property protection strategies, transactional matters, employment issues, governance, and other in-house legal services.

Ms. Littlefield has practiced law in a variety of disciplines and matters encompassing complex transactions, international litigation, environmental law, international trade controls, antitrust, and employment law, among others. Most recently, she served as general counsel at GE Industrial Solutions in Charlottesville, Virginia, where she oversaw all legal and compliance issues for the business around the world. She has served as general counsel to GE Intelligent Platforms and as counsel to the Hudson River Program for the General Electric Company, which included the implementation of one of the largest and most logistically complex environmental dredging cleanups in U.S. history. Prior to joining GE, Ms. Littlefield was counsel in the Albany office of Nixon Peabody. She graduated from George Washington University with a Bachelor of Arts degree in political science and a minor in Japanese. Ms. Littlefield also earned a Juris Doctor degree from Boston University School of Law.

Andrew Rome JD
Chief People Officer
Andrew Rome is the Chief People Officer of CFA Institute, responsible for overseeing the people and culture division of the organization. In this role, he provides strategic leadership to the people and culture staff, including talent acquisition, employee relations, culture and employee engagement, organizational development and people operations.

Rome has more than 20 years of human resources and employment law experience. He has been with CFA Institute for more than a decade, serving in various leadership roles. Most recently, he held the role of Senior Head, Talent and Employment Law at CFA Institute. His tenure includes critical work to implement and execute upon employment-related practices, policies and programs in alignment with business strategy and targets. Prior to CFA Institute, Rome held various legal positions at Media General, Inc., Williams Mullen, and the Circuit Court of Virginia.

Rome earned his Juris Doctor Degree from the University of Virgina School of Law. In addition, he's earned various specialist certificates for the betterment of his career including the SHRM SCP (Senior Certified Professional) Certification from the Society for Human Resource Management, a Brain-Based Coaching Certificate from NeuroLeadership Institute in New York, and is a Fierce Certified (LEAF) Facilitator.

He is based in Charlottesville, VA.


Chris Wiese CFA
Managing Director, Education, CFA Institute
Chris Wiese, CFA, leads a dedicated and talented team to develop current and future investment management professionals by overseeing all credentials, certificates, and other professional learning products.

Previously Chris was Senior Head, Learning Experience & Assessment Development (LEAD), and oversaw the development of curriculum and exams for all CFA Institute programs and levels. Additionally, Chris spent several years leading the Curriculum and Learning Experience department, followed by two years leading Exam Development before these groups merged to form LEAD, to assure a more seamless, integrated candidate experience.

Prior to joining CFA Institute, Chris held various roles at Strong Investments. He holds an MBA from Marquette University, a degree in Finance from University of Wisconsin-Oshkosh and is a CFA charterholder.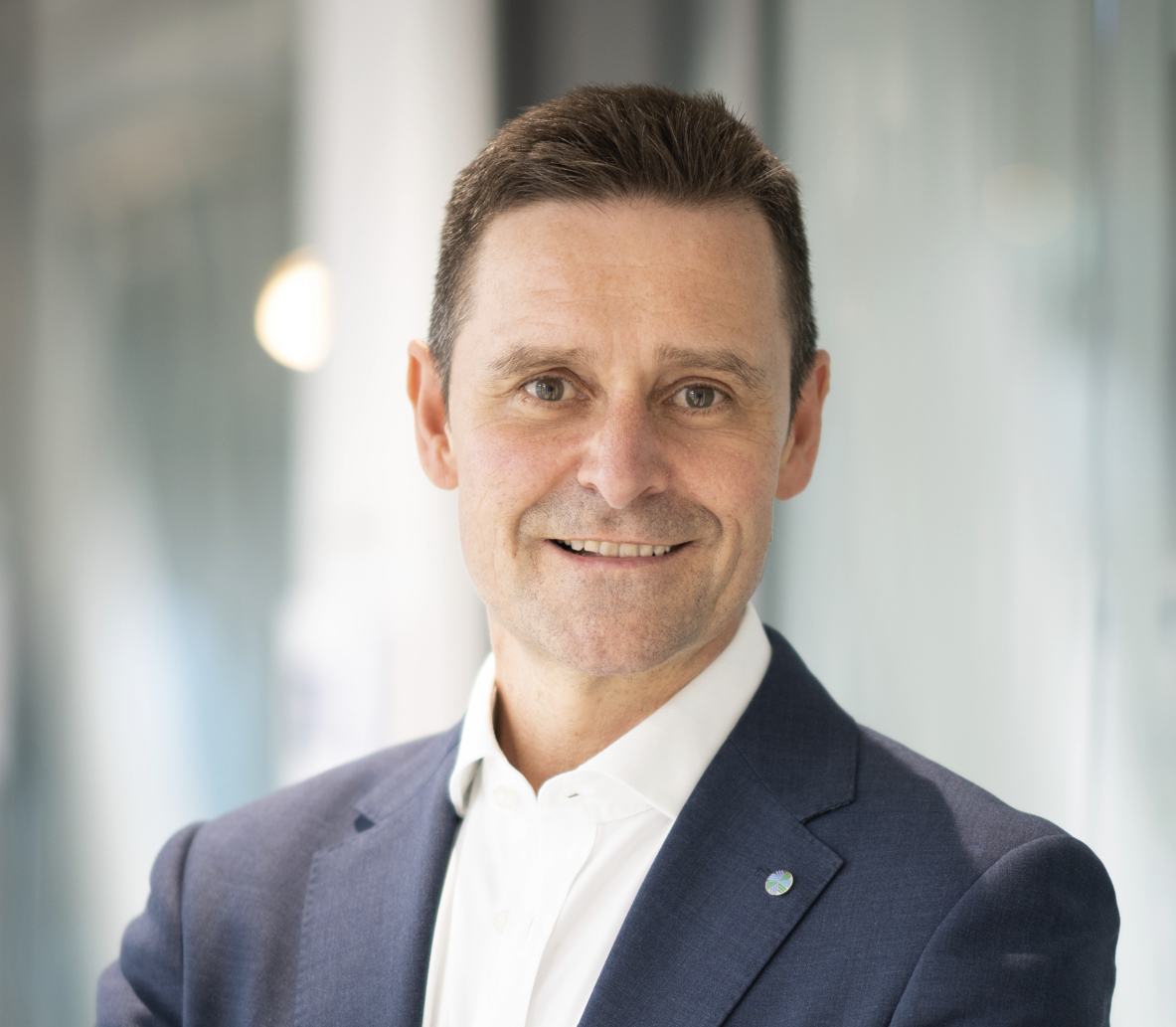 Paul Moody
Managing Director, Global Partnerships & Client Solutions
Paul Moody directs the organization's regional, marketing and customer experience strategy, and leads the teams who work with the 160 local CFA societies around the world. His priorities include deepening our society and institutional relationships, accelerating our B2B and B2C sales and distribution capabilities, bringing new professional educational products to market, and driving revenue growth across our product portfolio.

Prior to joining CFA Institute, Mr. Moody enjoyed a 30-year career in asset management, including more than 20 years at Aviva Investors leading strategic partnerships, business strategy, and execution of the Client Solutions business plan. He embedded environmental, social, and governance (ESG) factors into client solutions — in particular, a climate transition suite of funds across liquid and illiquid assets and smart beta ESG/climate enhanced solutions. Prior to Aviva Investors, Mr. Moody worked at Henderson Global Investors Limited, NPI, and National Westminster Bank. He holds a bachelor's degree in economics from the University of Wolverhampton and is a Chartered Alternative Investment Analyst (CAIA).

He is based in the London, UK office.

Paul Andrews
Managing Director for Research, Advocacy, and Standards, CFA Institute
Paul Andrews oversees the strategic direction and leadership of the Research, Advocacy, and Standards function at CFA Institute, where he seeks to position the organization as an innovator and thought leader in investment management. Previously, he served as Secretary General of the International Organization of Securities Commissions (IOSCO) for two terms. Mr. Andrews revamped the strategic direction of IOSCO and oversaw the development of numerous global standards, recommendations, and principles. Mr. Andrews also served as vice president and managing director, international affairs, at the Financial Industry Regulatory Authority (FINRA), where he directed the organization's international engagements and worked closely with key regulators and regulatory bodies worldwide, including IOSCO. In addition, he worked at the US Securities and Exchange Commission, where he worked in the Division of Market Regulation and the Office of the General Counsel. Mr. Andrews has also worked in private legal practice. He is a graduate of the Catholic University School of Law and Villanova University.