Self-Nominate or Recommend a Candidate
Annually, our Nominating Committee actively seeks candidates to serve on the CFA Institute Board of Governors.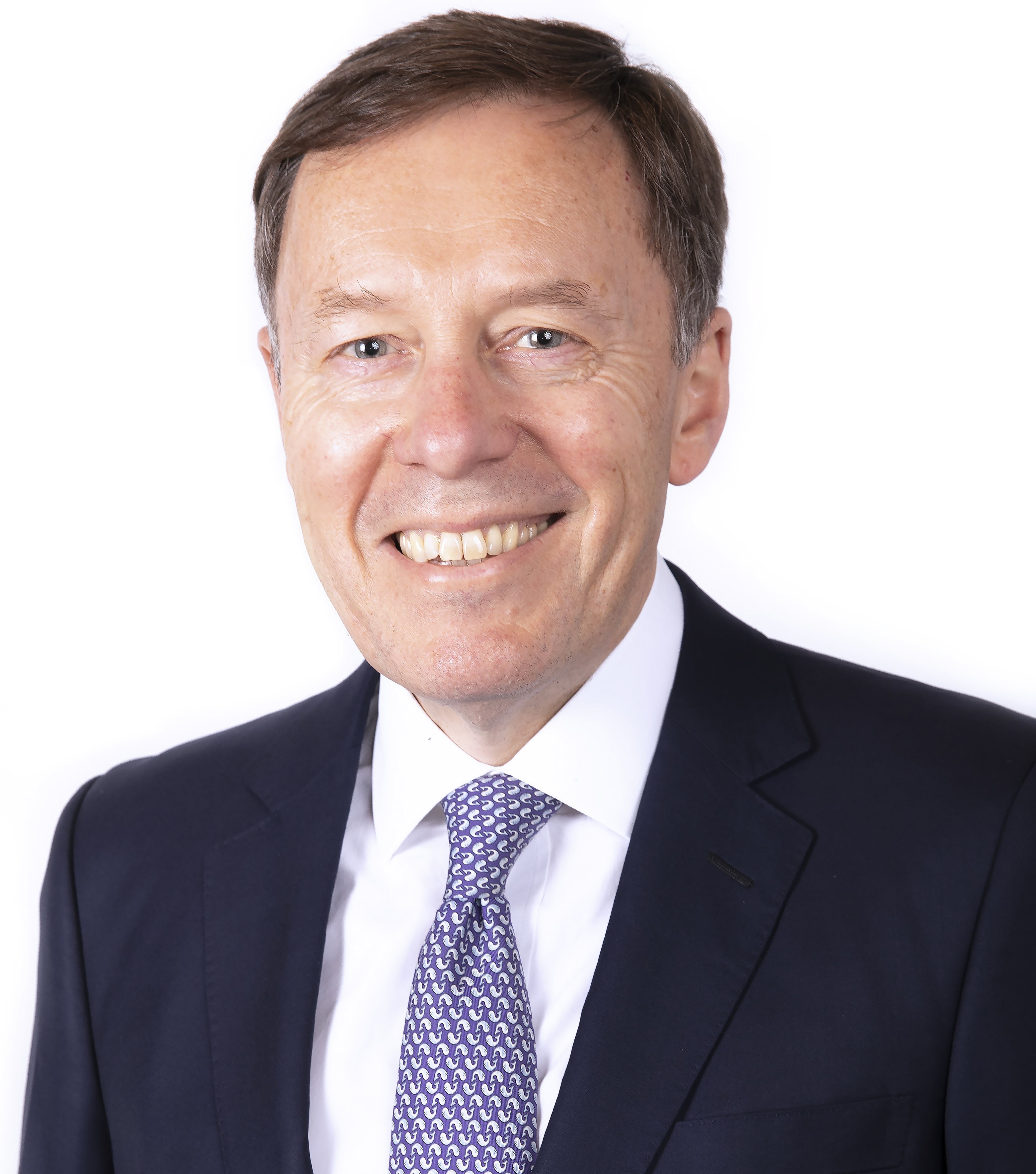 Mark Lazberger CFA
Board Chair and Executive Committee Chair
Member of CFA Societies Australia
Mark Lazberger, CFA, has had a career in investment management with more than 35 years' experience in global leadership roles working in Australia, Europe and Asia. He currently has non-executive director positions on Yarra Capital Management, Fisher Funds Management and Omnia Capital Partners. Until the end of 2018, Mark was the chief executive officer of Colonial First State Global Asset Management (CFSGAM) and First State Investments (now known as First Sentier Investors). In that role, Mr. Lazberger led the investment management firm which was a global specialist investment manager operating in 15 locations across the world, covering Europe, the Middle East, Africa, Asia, North America, Australia, and New Zealand. Mr. Lazberger had responsibility for more than $180 billion in assets under management invested in listed equities, debt, infrastructure, and property. Prior to taking up that position in 2008, Mr. Lazberger served as President, International of State Street Global Advisors (SSGA). Before this, he was President and CEO of State Street Japan and a principal and regional managing director of SSGA's businesses in Japan and Australia. He joined State Street in 1991. Mr. Lazberger has a bachelor of commerce degree from the University of Western Australia and served two terms on the Board of Governors of CFA Institute (2012-18). He is a director of the Children's Cancer Institute, a member of the Future of Finance Advisory Council and served on the board of Sydney Theatre Company.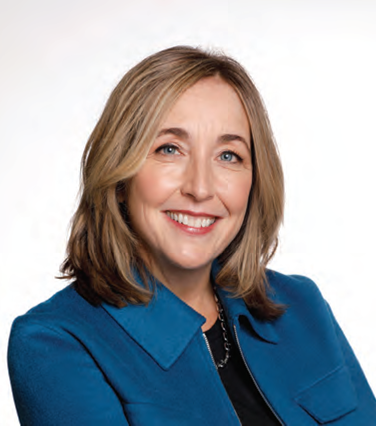 Tricia Rothschild CFA
People and Culture Committee Chair
Advisor, The TIFIN Group
Member of CFA Society Chicago
Ms. Rothschild is an advisor to The TIFIN Group and a board member of the Financial Fitness Group. In her former role as president of Apex Fintech Solutions, she was responsible for the strategic planning, development, and overall growth of the company. She also directly oversaw internal and client-facing functions including sales, marketing, and product management.

Before joining Apex, Ms. Rothschild was Chief Product Officer and Co-Head of Global Markets at Morningstar, where she led a multi-million-dollar global portfolio of businesses including software, data, research and index solutions that served asset managers, wealth managers, and individual investors. In her 26-year career at the firm, she developed a focused advisor and wealth management segment strategy, launched the firm's equity research business, drove content strategy for the firm's individual investor website, and served as a securities analyst and editor.

Ms. Rothschild graduated with a bachelor of science degree from Northwestern University and holds a master's degree in Russian and East European economics from Indiana University. She also sits on a small portfolio of private-company boards in the fintech and wealth-tech space.

Margaret Franklin CFA
President & CEO
President and CEO
915 E High Street
Charlottesville, VA 22902
Member of CFA Society Toronto
Margaret Franklin, CFA, leads CFA Institute and its more than 170,000 members worldwide in promoting the highest standards of education, ethics, and professional excellence in the investment profession. She assumed her role in September 2019 and has more than 25 years of investment and wealth management experience.

Before joining CFA Institute, Ms. Franklin led International Wealth Management for North America and was president of BNY Mellon Wealth Management, Advisory Services in Canada. She also served as a board member of BNY Mellon Trust Company (Cayman). Margaret joined BNY Mellon in 2016.

Prior to joining BNY Mellon, Ms. Franklin held multiple senior management positions, including president of Marret Private Wealth and COO of Marret Asset Management, a credit and hedge fund asset manager in Toronto. During that six-year tenure, she had direct oversight of all aspects of the private wealth business. Prior to joining Marret, Margaret was a partner with KJ Harrison & Partners.

Ms. Franklin began her career in the institutional business and has worked with pension plans, endowments, foundations, and government agencies at State Street Global Advisors, Mercer, and Barclays Global Investors.

She previously served as chair of CFA Institute Board of Governors and is a former president of the CFA Society Toronto Board. Ms. Franklin is a founding member of the CFA Institute Women in Investment Initiative, a past recipient of the Alfred C. Morley Distinguished Service Award in 2014, and a member of its Future of Finance Content Council.

Ms. Franklin earned a Bachelor of Administration in Economics from McMaster University in Ontario. She is a CFA charterholder and a member of the CFA Society Toronto.

Marshall Bailey CFA
Non-executive Chairman, MUFG Securities EMEA plc, and Non-executive Chair, Financial Services Compensation Scheme (FSCS)
Member of CFA Society United Kingdom
Marshall has substantial experience of leading complex international committees and boards. His background spans a range of sectors, including banking and capital markets, insurance, and regulation. His career spans over 30 years on three continents. In June 2018 he was made an Officer of the Most Excellent Order of the British Empire (OBE) for his contribution to financial services, and to charity. He cares passionately for financial literacy, market confidence, and good outcomes for investors.

Marshall Bailey is Chairman of MUFG Securities EMEA and MUS(Asia) in Hong Kong, and also Chairs the Financial Services Compensation Scheme, as appointed by the FCA and Bank of England. In the past he has been Chairman of CIBC World Markets Plc in London, a Representative of the Saudi Arabian Public Investment Fund (PIF) on the board of the largest bank in the Kingdom, National Commercial Bank, Jeddah, where he was Chair the Group Risk Committee, announcing a $15 billion merger with Samba Financial Group. Also, as Chairman, he has completed a consolidation of of LCH Group Holdings, the world's largest derivatives central clearing house, while on the Board of its parent, the London Stock Exchange Group during their $29 billion acquisition of Refinitiv. On these boards he has Chaired, or been a member of the Nominations, Risk and Remuneration Committee.

Marshall holds a BA in Political Science from the University of Winnipeg, a Master of Arts in International Affairs and History from the Graduate Institute of International and Development Studies in Geneva, Switzerland and is a Chartered Financial Analyst. He has also completed the FT Non-Executive Directors' Diploma, and is currently completing the Certificate in ESG Investing, offered by the CFA Institute via the UK. In his spare time, Marshall is a sailor and is a qualified Ocean Yachtmaster with the Royal Yachting Association. He also buys himself a new putter each year in his seemingly futile pursuit of lower golf scores.

Alexander Birkin
Audit and Finance Committee Chair
Managing Partner, EMEIA Financial Services Consulting Leader, Ernst & Young LLP
Member of CFA Society United Kingdom
Alex Birkin is currently the Managing Partner and Leader of the EY EMEIA Financial Services Consulting business. He leads the practice that delivers business, technology, and people consulting services to banks, insurance companies, and wealth and asset managers.

Alex was formerly the EY Global Wealth and Asset Management Consulting Leader and EMEIA Wealth and Asset Management Industry Leader. He was responsible for the services EY delivers to the wealth management, asset management, alternatives, and asset servicing sectors (WAM) in EMEIA and for the consulting services globally. Mr. Birkin is a member of the EY Global WAM Executive Committee, Global Consulting Extended Leadership Team, and EMEIA FSO Leadership Team. Mr. Birkin joined EY in 1997 as a graduate and became a partner after eight years in 2005. He has been advising the wealth and asset management industry for over 20 years. Mr. Birkin provides advice and consulting services to boards and executive management teams in the industry across a number of disciplines including strategy, business model transformation, digital transformation, technology, transaction integrations, growth strategies, cost reduction, regulatory driven business change and risk management. Mr. Birkin's clients include global and boutique asset managers, private banks, wealth managers, alternative managers, and investor services firms based in EMEIA, the US, Asia, and Japan.

In addition to serving clients, Mr. Birkin has provided industry advice to the HM Treasury, investment trade associations, and regulators. He regularly publishes articles on industry trends, thought leadership on the next evolution of the industry, and is regularly asked to present at leading industry conferences in Europe, Middle East, Asia, and the US.

Pamela G Yang CFA, CPA, CGMA
Managing Director, Chief Operating Officer, The Bulfinch Companies, Inc.
Member of CFA Society Boston
Pamela is Chief Operating Officer of The Bulfinch Companies, Inc., a commercial real estate company with a history of nearly nine decades in Boston, Massachusetts. In her role, Pamela oversees daily operations, including guiding strategic planning, providing oversight and working closely with various teams and Bulfinch ownership. In addition, Pamela plays a key role in leading the development and implementation of the firm's culture, sustainability objectives and diversity, equity and inclusion initiatives. Pamela is a member of several Internal committees that collaborate across departments to advance the firm's mission including the Investment, Asset Management, Valuation, Technology and DEI Committees. Recognized as a key leader, mentor, and role model, in 2022, Pamela was the recipient of the Globe Street's Women of Influence Award in the Corporate Executive category.

Prior to joining Bulfinch, Pamela was Managing Director, Head of Charitable Asset Management at State Street Global Advisors, where she leads a team that oversees investment and administration for over $3B in endowment and charitable assets. Pamela also spent 18 years as SVP, Head of Trust Investments and Operations at Harvard Management Company, where she oversees the Trusts and Gifts group in fulfilling the fiduciary responsibilities for Harvard University's investment assets and trusts.

In addition to the CFA Charter, Pamela holds a Chartered Global Management Accountant designation and is a Certified Public Accountant since 1998.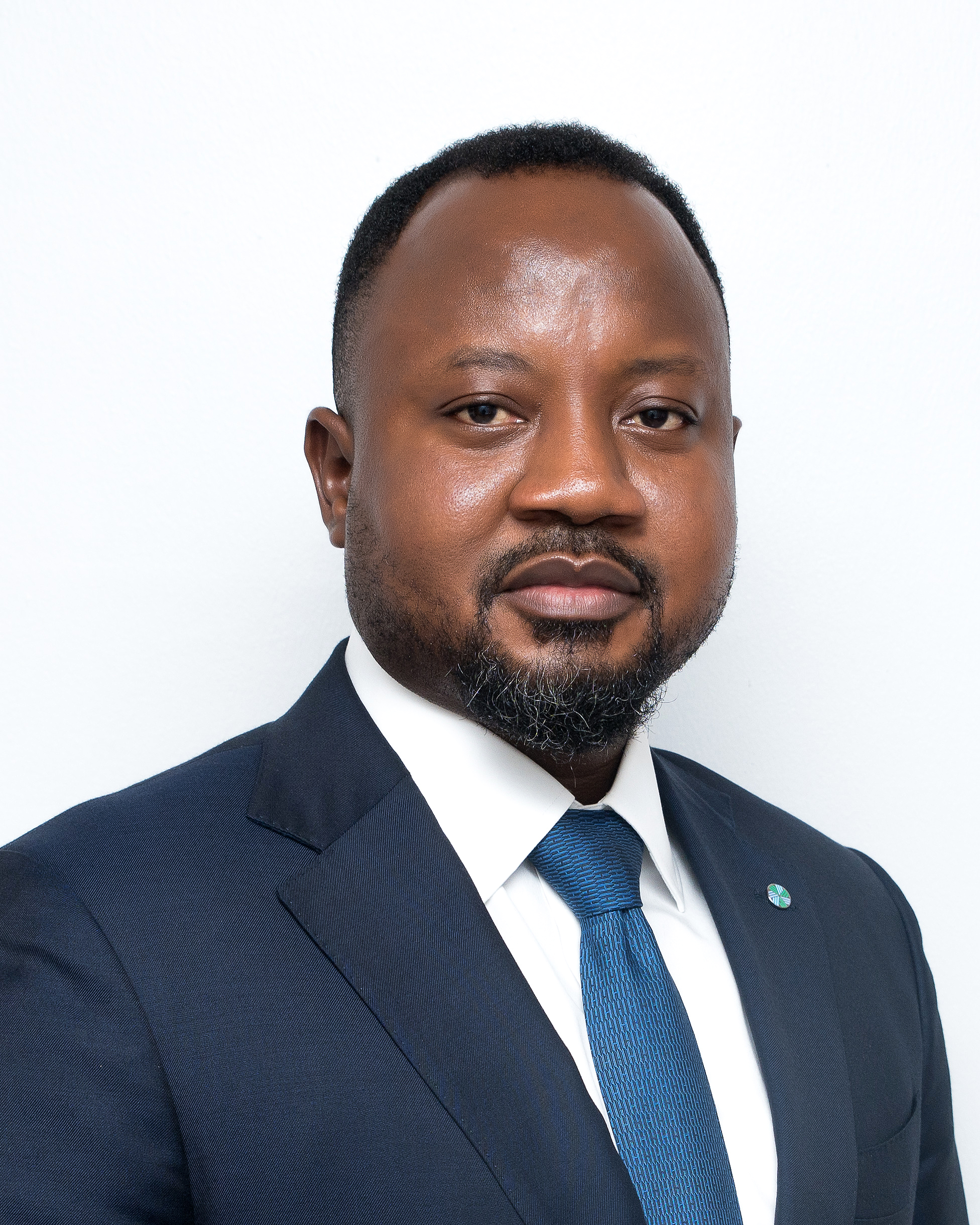 Oyebanji Fehintola CFA
Society Partnership Advisory Council Co-Chair
Senior Director, Africa Finance Corporation
Member of CFA Society Nigeria
Banji is a Senior Director and Head of Treasury & Financial Institutions at Africa Finance Corporation (AFC), a pan-African multilateral development finance institution created by sovereign African states to provide solutions to Africa's infrastructure deficit. In his role, he oversees the management of AFC's balance sheet with total assets of about US$8.5 billion as at end of 2021. He leads the implementation of AFC's annual funding program in the international capital markets. He is also responsible for AFC's financial institutions and trade business as well as the investor relations function. Banji joined AFC in January 2008 as the pioneer Treasurer of the Corporation, and he was instrumental in setting up the corporation's treasury function and leading AFC to become one of the leading African credits in the international loan and debt capital markets. Banji has over two decades of experience in banking, advisory, and capital markets.

Banji has led several landmark funding transactions for AFC, raising over US$10 billion in funding for the corporation since 2015. He manages AFC's relationship with its rating agencies, global relationship banks, central banks, investors, and asset managers. Prior to joining AFC, Banji worked with the Fixed Income, Currencies, and Commodities team of Citibank Nigeria and the Tax and Business Advisory Division of former Arthur Andersen.

Banji is a past board member and president of CFA Society Nigeria. He is a frequent speaker at global conferences on capital markets, and he also spends a considerable amount of his time teaching finance-related courses and mentoring young investment professionals.

Banji has a Bachelor's degree in Economics from the University of Ibadan, Nigeria, an MPhil degree in International Finance from the University of Glasgow, United Kingdom, and an MPhil degree in International Business from the International School of Management, Paris. In addition to being a CFA charterholder, Banji is also a Chartered Accountant.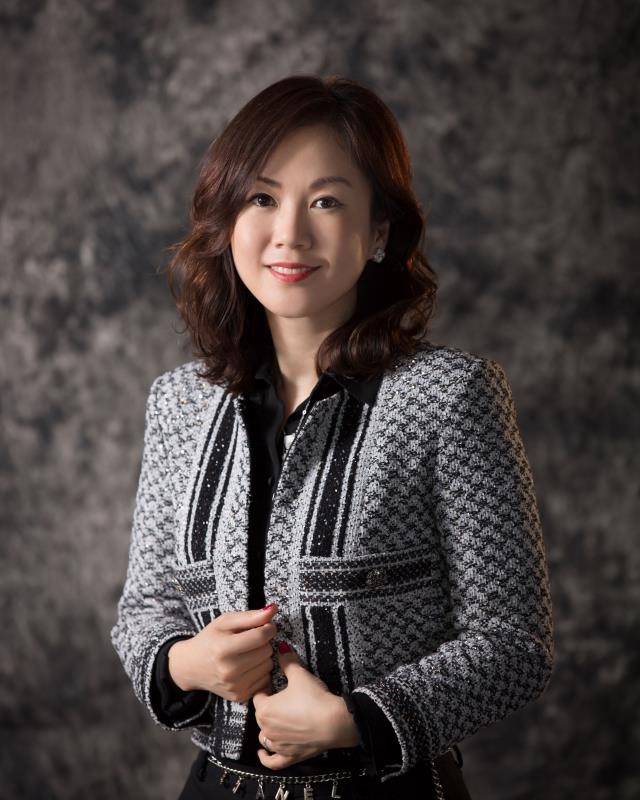 Mei Gao CFA
Partner & Portfolio Manager at IDG Capital
Member of CFA Society Beijing
Mei Gao joined IDG Capital, a preeminent China-focused alternative asset management firm with over USD 30 billion of assets under management (AUM), as a Partner in 2016 to focus on cross-border investments. From 2003-2016, Mei held various leadership roles, including President and Head of Portfolio Management, at Fore Research & Management, a New York City-based hedge fund with over USD 3 billion of peak AUM, and gained extensive investment experience. In 2013, she was listed as one of "the 25 Most Powerful Women on Wall Street" by bussinessinsider.com. Mei started her career in finance at TD Securities where she spent five years managing the bank's convertible arbitrage portfolio.

Mei currently serves on the board and investment committee of Cavamont Investment Advisors. She is a director of Generation Asia Acquisition Limited. She was also a board member of TCFA (The Chinese Finance Association) from 2004-2006.

Mei is a graduate of Wilfrid Laurier University (MBA) and Shantou University (BA). She is also a CFA charterholder.
Joanne Hill PhD
Chief Advisor for Research and Strategy, Cboe Vest
Member of CFA Society South Carolina
Joanne Hill has over 25 years of experience in research and strategy with an emphasis on indexes, options and quantitative investments. Prior to joining CBOE Vest, Dr. Hill worked with ProShares for 8 years, as Head of Institutional Investment Strategy, focusing on ETF research and education, and spent 17 years at Goldman Sachs, where she was a Managing Director leading global equity index and derivatives research and advising institutional investors on strategies using index and risk management tools.

She heads the research committee for the "Q" Group and the CFA Institute Research Foundation where she is also a board member. She also serves on the editorial board of the Financial Analysts Journal, Journal of Alternative Investments, and Journal of Index Investing.

Money Management Executive named Dr. Hill one of the ten inaugural recipients of the Top Women in Asset Management Awards. She was a Founding Member and Co-President of Women in ETFs and currently serves on their board. She is a member of the Investment Committee of the Montgomery County Public School Defined Benefit and Defined Contribution pension plans. Prior to her career on Wall Street, Dr. Hill was on the faculty of the University of Massachusetts (Amherst) and she has a Ph.D. in Finance from Syracuse University.



Heinz Hockmann PhD
Governance Committee Chair
Advisory Council Member, Lovell Minnick Partners
Dr. Heinz J. Hockmann is a member of the Advisory Council of Lovell Minnick Partners LLC, a private equity company and buyout manager focusing on financial services and business services.

Heinz was an executive officer at Commerzbank AG in Germany for nearly twenty years and was a Member of the Management Board of the Bank with responsibilities for asset management, private banking, and investment banking. Earlier in his career at Commerzbank, he formed its asset management business for international institutional clients and later built the bank's global asset management platform. Afterwards, he ran the Management Board of Westfalenbank AG, a midsize bank for corporate and private clients, investment banking, and asset management. He then joined Fortis Investments and expanded its asset management business in Germany, Austria, and Eastern Europe.

In 2008, Heinz co-founded Silk Invest, an investment management company specialized in frontier markets and became its Non-Executive Chairman. He serves on the boards of several German companies in the financial services sector including WWK, a major German insurance company, Ökoworld, a pioneer in the field of ecological and ethical investments, as well as GET Capital, a quantitative asset management company with a focus on artificial intelligence.

Heinz holds a master's degree from Bochum University, where he also received his PhD in 1983. He became Professor for Banking and Finance at Justus-Liebig University in Giessen in 2017.



Punita Kumar-Sinha PhD, CFA
Nominating Committee Chair
Investment Professional & Board Member. Independent Director, Infosys, JSW Steel, Bharat Financial & Others. Managing Partner, Pacific Paradigm Advisors Boston/India
Member of CFA Society Boston
Punita Kumar-Sinha, PhD, CFA, has focused on investment management and governance roles during her 30-year career. Ms. Kumar-Sinha has been investing in emerging markets since the late 1980s and pioneered some of the first foreign investments in the Indian subcontinent in the early 1990s. She serves as an Independent Director and Chairs Audit, Stakeholders Relationship, and Risk Committees for many boards. Ms. Kumar-Sinha Chairs IIT Delhi's Investment Advisory Board. Currently, she is the Founding Partner, Pacific Paradigm Advisors, an independent investment advisory firm focused on Asia, and a Senior Advisor to companies in India and North America. She is also Co-Founder of ParadigmARQ, an India focused quantitative AIF. Prior to this, Ms. Kumar-Sinha was a Senior Managing Director of Blackstone and the Head & Chief Investment Officer of Blackstone Asia Advisors. Prior to joining Blackstone, Ms. Kumar-Sinha was a Managing Director and Senior Portfolio Manager at Oppenheimer Asset Management Inc. and CIBC World Markets, where she also managed India and Asia funds. She has also worked at Batterymarch (a Legg Mason company), Standish Ayer & Wood (a BNY Mellon company), JP Morgan, and IFC/World Bank.

Ms. Kumar-Sinha is frequently featured in the media and at global conferences as an expert commentator on Asian capital markets and women's issues. Ms. Kumar-Sinha has a PhD and a Master of Finance from the Wharton School, University of Pennsylvania. She received her undergraduate degree in Chemical Engineering with Distinction from the Indian Institute of Technology (IIT), New Delhi. She has an MBA and is a CFA charterholder. Ms. Kumar-Sinha is a member of CFA Institute, has been a member of the CFA Society Boston and India, a TiE Charter Member, and a member of the Council on Foreign Relations. Ms. Kumar-Sinha has been awarded the Distinguished Alumni Award from IIT Delhi. She has also been awarded the "Best Woman Director" in 2016 by Asian Center for Corporate Governance and Sustainability. She has been listed in BW Business World's "Top 100 most influential women in India" in 2023, 2022 and 2021.



Yimei Li CFA
CEO, China Asset Management Co. Ltd.
Member of CFA Society Beijing
Yimei Li, CFA, is Chief Executive Officer at China Asset Management Co., Ltd. Ms. Li has been in that role since May 2018, serving one of the largest mutual fund companies in China with more than USD 240 billion AUM and 200 million investors. Before that, she was the CMO of ChinaAMC for 6 years, leading a team of more than 200 people. She started with international business, then worked in human resources, marketing, sales management, and the fin tech business. She served as the founder of ChinaAMC Wealth Management Company. She is also now in charge of the operation and IT functions of ChinaAMC.

Ms. Li also serves as the Vice Chair of Asset Management Association of China (AMAC) and is a member of that organization's pension investment committee. She is very committed to bridge ideas and practices between regulators and market participants. She is a regular conference speaker and has given lectures to high officials of NGOs and charity groups on fund raising and marketing techniques.

Ms. Li graduated from Harvard University with a Master in Public Policy and from Renmin University of China with a Master in Economics. She holds the Chartered Financial Analyst® charter and is a member of CFA Society Beijing.



Geoffrey Ng CFA
Risk Committee Chair
Director, Strategic Investments, Fortress Capital Asset Management
Member of CFA Society Malaysia
Geoffrey Ng, CFA, is a director at Fortress Capital Asset Management, a Pan-Asian investment management company. He has over two decades of investment management and leadership experience. Previously, Mr. Ng served as chief executive officer and executive director at Hong Leong Asset Management; senior vice president, global emerging markets, at Dubai Investment Group; and chief investment officer at Pacific Mutual Fund. Mr. Ng is the independent non-executive chairman of Kronologi Asia Berhad, where he previously served as an independent non-executive director and is a member of the Audit, Nomination, Remuneration, and Share Grant Plan Committees. He holds the Certified Financial Planner designation and earned the Fintech: Future Commerce certification from the Massachusetts Institute of Technology and a CFA Institute Investment Foundations Certificate. Geoffrey has served on the Education Advisory Committee (vice chair and chair of the Practice Analysis subcommittee) and Council of Examiners, as well as vice president and treasurer for CFA Society Malaysia. Mr. Ng earned a Bachelor of Commerce (high honors) with a double major in accounting and finance from the Sprott School of Business at Carleton University. He is a CFA charterholder, holds a CFP certification, and has completed the MIT Fintech: Future Commerce program by the Massachusetts Institute of Technology.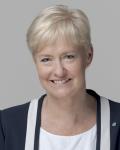 Maria Wilton CFA
People and Culture Committee Chair
Director, Victorian Funds Management Corporation
Member of CFA Society Melbourne
Maria Wilton, CFA, has a 30-year history in the investment industry with leadership experience in asset management and pension funds. She is a member of the CFA Institute Board of Governors, deputy chair of Infrastructure Victoria, and a director of Victorian Funds Management Corporation, Australia Post Super and Dexus Wholesale Property Fund. Maria is the former managing director and chair of Franklin Templeton Investments Australia. Prior to joining Franklin Templeton, Ms. Wilton was with BT Financial Group (formerly Rothschild) and County Investment Management, where she was a diversified fund and fixed income portfolio manager. She began her investment management career at JP Morgan Investment Management as an economist and portfolio manager. Before joining the investment management industry, Ms. Wilton worked for the Commonwealth Treasury in Canberra in an economic research capacity. Maria is a fellow of the Australian Institute of Company Directors and the Australian Institute of Superannuation Trustees. She holds a Bachelor of Economics from the University of Tasmania and is a Chartered Financial Analyst (CFA®) Charterholder. In 2019, Maria became a Member of the Order of Australia for significant service to business and finance and to the community.